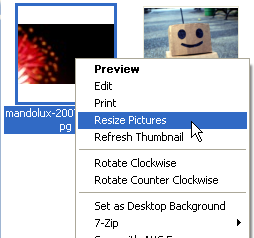 Windows only:  If you're like me, you've needed to resize batches of images and wished there was an easy way to do so without launching a full image editor.  Although Paint.NET and Picasa offer quick image editing, neither of them add resizing functionality to your operating system.
Image Resizer Powertoy Clone provides the solution, adding a highly useful "Resize Pictures" option when you right click any image in your operating system.  You may recognize this application from the Windows XP PowerToys pack – and you are correct, it's basically the same application rewritten in C++.
Unlike the original PowerToy which only supported Windows XP 32-bit, this "cloned" version supports both the 32- and 64-bit version of of Windows XP, Windows Vista, and Windows 7.
Using the application is incredibly simple:  Right click any image (or images) you'd like to resize, select Resize Pictures, choose your desired resolution, and the resized images will appear as copies in your current working directory.  You can also specify custom resolutions and the application can edit the source images directly without making copies.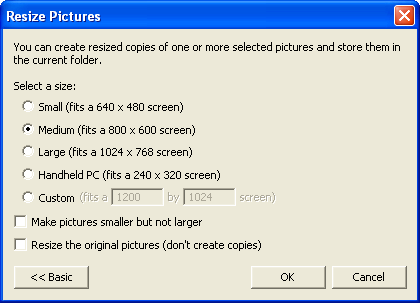 Image Resizer Powertoy Clone is free and open source for Windows XP, Vista, and 7.  [Download]