Super Bowl XLVI is almost here, folks. The New York Giants will face off against the New England Patriots in Indianapolis, Indiana for the title of NFL champion. However, if American football isn't your thing, there's still a reason to be interested in the single largest American sporting event  of all time. This year's Super Bowl is all about staying connected over the web. Here are some fun facts that will surely tickle the whiskers of any technology geek.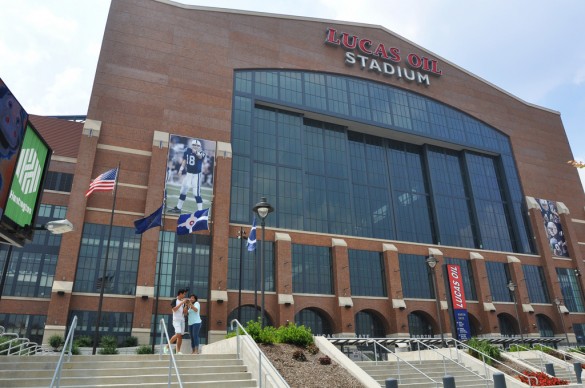 Lucas Oil Stadium, home of Super Bowl XLVI, will house around 85,000 spectators during the big game. There will be even more people in the surrounding area. To handle the inevitable high demand of cellular data traffic, Verizon will be setting up three cell-on-wheels (COWs), as they're called, in extremely high-demand areas around the stadium. There will also be 400 3G and 4G LTE antennas spread out throughout the inside of the stadium, as well as 600 free WiFi hotspots that can handle 28,000 simultaneous connections. All of this is expected to handle 2.5 times the traffic of a normal NFL game.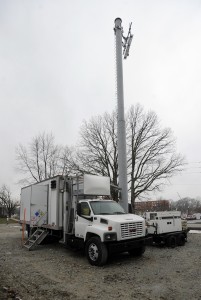 This is the first Super Bowl that will have 4G LTE connectivity in the area, so Lucas Oil Stadium, as well as 30 other downtown venues will be packing the latest 4G LTE antennas and technology.
The cost of all this? A cool $69 million.
The best part is, all of the upgrades made to the stadium and downtown will be left in place (except the COWs). So, the next time you're in Indy, expect to get crazy fast speeds.
There's no estimate as to exactly how fast the 4G LTE will be for spectators during the Super Bowl, but GottaBeMobile.com was able to sneak inside the stadium before gameday and run a few speed tests. They ended up hitting 46 Mb/s download speeds. Not too shabby, but they were one of the only ones using it at the time, so don't expect to get that kind of speed come Super Bowl Sunday.
Super Bowl XLVI will include the first ever social media command center used at a Super Bowl. A team of reps will be on hand to help you out via social media if you need it. They'll be constantly looking for certain words or phrases that pertain to the Super Bowl. For example, if you tweet that the parking garage by the stadium is full, they'll tweet back to you saying where more parking can be found based on other tweets. The social media command center will also be used to send out alerts if there would be any kind of emergency.
Lucas Oil Stadium image credit: Shawna Pierson