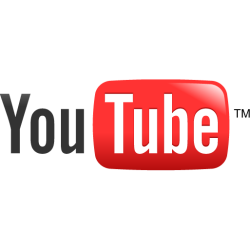 There are two ways you can use YouTube to gain fame and fortune:
Create a viral video that gets viewed by millions of people.
Create a YouTube channel that drives traffic to your brand over time.
Viral videos rely a lot on quirkiness and luck. Despite that randomness, there are some best practices that will help your video. The more methodical approach to building a popular YouTube channel requires a mastery of a wide range of online video best practices. The YouTube Creator Playbook is a guide to those best practices broken into Programming and Producing, Publishing and Optimization, and Community and Social Media.
For example, these are some of the best practices:
Tent Pole Programming: Schedule online videos in connection with cultural events to create more interest in your channel.
The First 15 Seconds:How to hook your viewers by making the beginnings more compelling.
Thumbnail Optimization:Create thumbnail images that act as mini-movie posters for your online video.
Social Media: Using social media to find audiences for your YouTube channel.
This is a very practical guide. Each best practice is introduced by a summary page that gives an estimate of how much time is required, description of what metrics are affected, estimate of how much the task will impact metrics and at what stage of production it will be used. The information helps content creators decide what is important for them to do.
The how-to part is rich in detail and ideas on how to implement each best practice.
The Playbook is a must read for anyone – beginner or pro – who wants to create and sustain an audience for online video. It can be browsed quickly for ideas and is strong on detail that explains how to implement practices. YouTube promises to keep updating the Playbook for more tips as they learn what works. There isn't a subscribe option but keep an eye on the YouTube Creators blog.
Again, the Playbook is a must read. The advice is collected and presented in a very useful way.