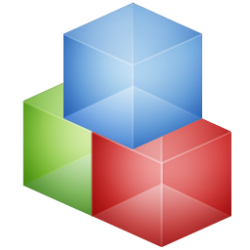 Since everything is online and available through our phones, USB flash drives and pens may as well be obsolete.  There are hundreds of online services nowadays available for free to help you productively organize, access, and share aspects your life.  Here are just a few that you may find useful:
Mint: Organize your finances
I've been using Mint for over two years now and they have by far surpassed any other personal finance software I've ever used.  Once you create an account, you can log in and enter the information for all of your accounts, including checking, savings, credit card, loan, and RSP accounts for almost any bank or financial institution.
Mint securely accesses and retrieves your balances and spending activity on all of your added accounts to help you review, analyze, and plan your spending. It will also notify you of when you are charged fees, and when you have payments due.
Box.net: Organize your documents
Box.net offers a service similar to Google Docs (and actually integrates with Google Apps as well) with some enhanced features such as mobile access, task management, data synchronization, and collaboration control.  While there are paid plans for businesses, it's free for personal use.
Remember the Milk: Organize your to-do list
Forget something?  Try keeping your to-do list online with Remember the Milk, where you can create task lists and share them with others, sync them to your phone, or get IM or SMS reminders.
TripIt: Organize your travel plans
TripIt is known as an online virtual travel assistant.  When you book hotels, flights, or other travel accommodations online, simply forward your confirmation emails to TripIt and it will generate a master itinerary with everything you need for your trip. You can access the itinerary online or through your mobile device, and sent copies to others.
This mini-list is just the tip of the iceberg for the vast number of free services online that are available to help you organize your life.  Know of any more services you use in your day-to-day activities? Let us know in the comments section below (no rhyme intended)!