There are many reasons why the audio quality of mobile phones isn't great. One simple, but fixable reason is that the phone is most likely configured to use an outdated voice encoder algorithm by default.
Luckily for us, Motorola includes hidden programming menus in most of its phones where we can adjust advanced settings like voice quality.
How to Change the Droid X's Vocoder
Step 1: Open the Dialer app on your Droid X and dial ##7764726. Press the Send button (the green phone symbol).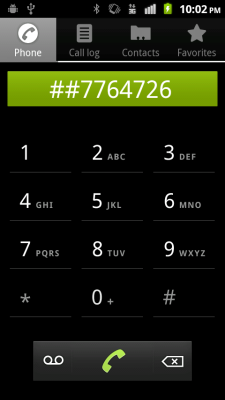 Step 2: Enter 000000 (that's six zeroes) as the password and click Verify.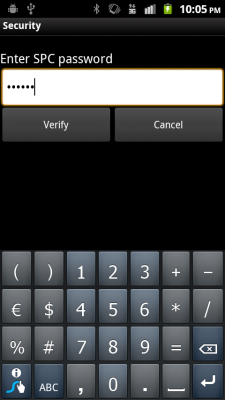 Step 3: Bask in the glory of Motorola's hidden programming application. When you're done basking, open the menu entry 04 Vocode.
UPDATE 7/13/2011: A recent Verizon update has changed the menu structure. If you can't find 04 Vocode, try these steps.
Thanks to Rlblair in the comments:
The location of the codec apparently changed with the latest software update from Verizon.    Now > select 06 – Test Mode – touch 'Next" twice – select codec under 'Service Option' drop down.  When going "Back", backing out all the way, the phone did not re-boot.  I shut down and re-started mine and checked – now using EVRC-B instead of default EVRC. Don't know if the re-start is necessary.  Hope this helps everyone!
Step 4: In this menu, select the option EVRC-B. Press Apply.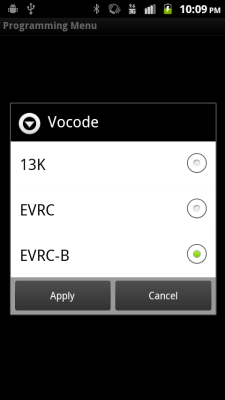 That's it! You will now be enjoying better call quality on your Droid X from just those four simple steps.
How come?
Your phone is set to use the EVRC (Enhanced Variable Rate Codec) vocoder by default. It was developed in 1995 and gave mobile carriers the ability to increase their network capacity without increasing their wireless spectrum or bandwidth.
I won't say that EVRC isn't an amazing feat of digital signal engineering, but let's keep in mind what type of computers we were using in 1995: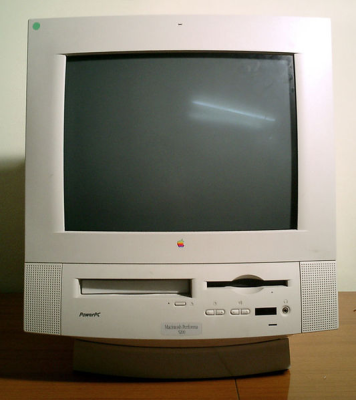 EVRC-B is an updated version of EVRC that has many technical improvements over its predecessor. Besides being able to compress sampled speech into an extra 1/4 rate, it has the ability to efficiently encode unvoiced or noise frames. This increases voice quality without necessarily increasing the load on the cellular network.
A final note: while changing the voice quality of your phone is harmless, you should avoid playing around in Motorola's programming menu unless you really know what you're doing. Otherwise: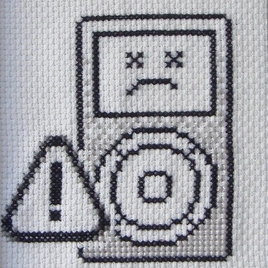 If you enjoyed this article, you might also be interested in other hidden menus in Android.