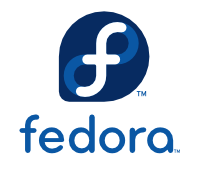 Keeping with their six-month release cycle, Fedora 13 – codename Goddard – was released on Tuesday.
Upgrading your Fedora installs can be a time-consuming process if you're using the downloaded DVD.  Reinstalling can also take time considering you will need to backup and restore your system.
PreUpgrade is a utility that simplifies the Fedora upgrade process by only downloading the upgrades that apply to your specific system.  PreUpgrade can be installed and used on any system running Fedora 8 and after.
Important Note: Using PreUpgrade to upgrade multi-boot systems can cause problems and prevent the update from initializing.  The Fedora Wiki provides some information for using PreUpgrade on multi-boot systems.
Upgrading Fedora with PreUpgrade is outlined below.  Make sure that your system is connected to a wired network connection for best results.
Step 1: Ensure all current updates are installed with the following terminal command
sudo yum update
Step 2: Install the PreUpgrade package.
sudo yum install preupgrade
Step 3: Run PreUpgrade to start the upgrade process
sudo preupgrade
If you're upgrading remotely via Secure Shell, then you can start PreUpgrade with the following command.
preupgrade-cli
Step 4: Follow the on-screen instructions to begin the upgrade.
If you are presented with an error message saying that "the installer image could not be downloaded due to lack of space on /boot", click continue if you're connected to a wired connection and the installer image will be downloaded upon restart.  You may need to consult the Fedora Wiki for more information on clearing space in your /boot partition.
That's it!  The necessary upgrades will be downloaded and installed.  The amount of time this takes will vary depending on your internet connection speed.