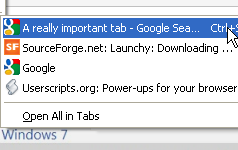 Firefox only:  Tabbed browsing in Firefox is incredibly useful and can improve your entire browsing experience; recovering an accidentally closed tab, however, isn't particularly intuitive.
Firefox does keep a record of your recently closed tabs (which are available under History –> Recently Closed Tabs), but this guide will show you how to recover a closed tab with a single click using a handy toolbar button.
Head over to Firefox Add-ons page and download the Undo Closed Tabs Button add-on.  This feature will be enabled as soon as you restart your browser.
Once you've restarted your browser, the Undo Closed Tabs add-on is activated but still needs to be added to your toolbar.  Select View –> Toolbars –> Customize… as shown below.
Scroll through the list until you find the Undo Closed Tab button, and drag it anywhere you like on your toolbar.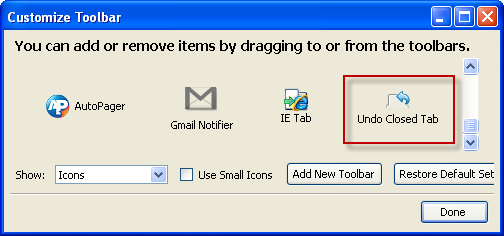 Now whenever you close a tab, you can easily click the Undo Closed Tab button on your toolbar to reopen it.  This button also contains a dropdown list of all recently closed tabs (and removes it from the obscure location under the History menu).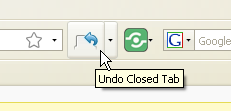 Note:  If you're an avid keyboard shortcut user, Firefox's built-in tab restoration can be triggered by pressing CTRL + SHIFT + T.