I previously wrote how to use Speedfan to check your hard drive's S.M.A.R.T information, but checking the health of your hard drive is actually a secondary feature of the Speedfan software.  Its main purpose is to provide you the real-time statuses of your hardware.
Speedfan is free software for Windows that allows users to access real-time hardware information that would otherwise be unavailable.  Metrics monitored with Speedfan include fan speeds, CPU and GPU temperatures, and component voltages.  Depending on your motherboard, it may also be possible to control fan speeds.
Note: If you are able to control fan speeds, be careful not to turn them down too low, as you may cause components to overheat and fail.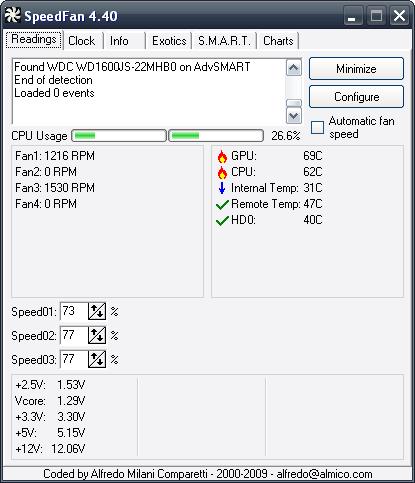 Depending on your computer, you may not have fans connected to all of the possible ports.  Clicking the Fans tab of the Configure menu will allow you to select which fans appear on the main window of the program.  The same is true for temperatures.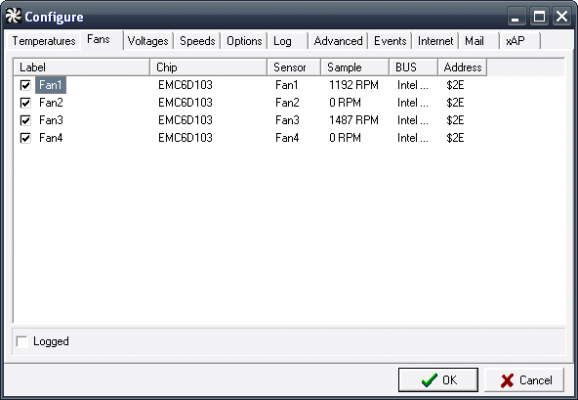 Clicking the Options tab will allow you to configure various settings for Speedfan.  Settings include tray settings, sensor detection methods, and what temperature scale to use.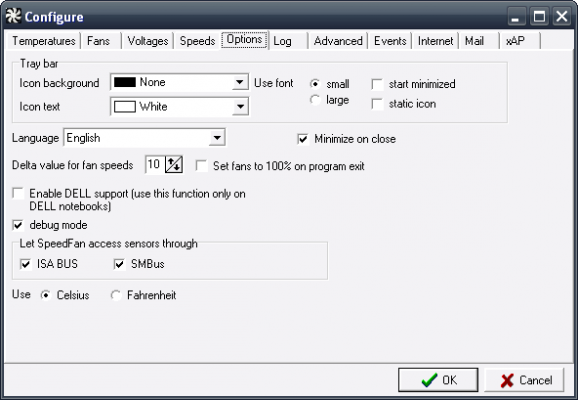 A great feature of Speedfan is the ability to generate time-based charts for the different metrics.  This is a plus if you want to see any of the metrics over a long period of time.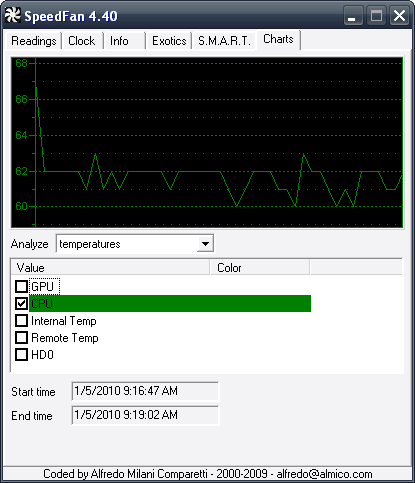 Although Speedfan will detect fans and sensors, there are some that are not supported.  A complete list of supported hardware can be found on the software's website.
Speedfan is a simple way to keep an eye on your hardware's vitals and help prevent any serious hardware problems.  Check out Speedfan and let us know what you think!