If you have a computer with two network interfaces, one wired and one wireless, it can sometimes be beneficial to share an internet connection from one interface to another.  In Microsoft Windows this is called Internet Connection Sharing (ICS).  This guide will show you how to setup the equilivant of ICS in Fedora 12 by sharing a wireless connection with a wired port of a computer.
1. Right-click the NetworkManager icon in the Gnome Panel and left-click Edit Connections… If you do not have this icon, navigate to System > Preferences > Network Connections.

2. When the Network Connections window is shown, click the wired port that you wish to share the wireless connection with and click Edit…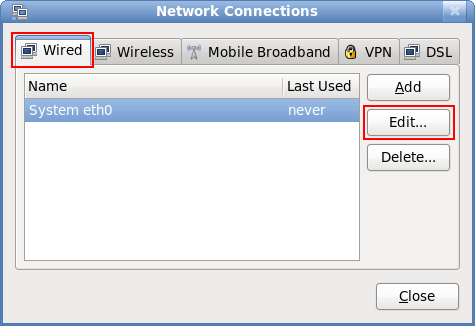 3. Click the IPV4 Settings tab and select Shared to other computers from the Method drop down.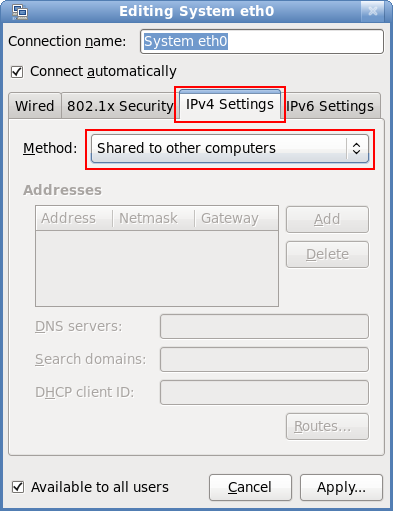 4. Click Apply… and enter the root password when prompted.
Once the above steps are complete, anything connected to the wired port will be sharing an internet connection with the wireless card of the computer.