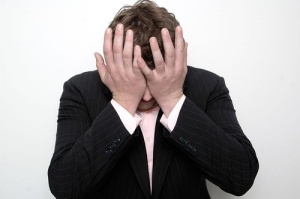 Firefox only:  Having a hard time focusing at work?  Do you compulsively check websites while your to-do list is growing?  We can be our own worst enemies when work needs to be done and things like Facebook and RSS feeds are at our fingertips.
LeechBlock is an add-on for Firefox that allows you to block time-wasting sites so you can actually get some work done.  LeechBlock is highly customizable and even lets you configure specific times to block individual sites.
To use LeechBlock, install it from Mozilla's add-on site and restart your browser.  When you get back into Firefox, go to Tools –> Addons and double click LeechBlock.
You can create six sets of websites to block, with each set having multiple sites and time restrictions.  The wildcard character (*) can be used to block full ranges of sites (i.e. *.google.com will block http://talk.google.com as well as http://maps.google.com).  If you want to add an exception, simply use the + sign before an address (i.e. +earth.google.com will allow you to view the Google Earth site while all other Google sites remain blocked).

LeechBlock lets you enter multiple time restrictions for sets so that you can browse normally outside of work hours.  You need to enter time restrictions in military time (using only numbers) and you can specify multiple time periods using commas.  For example, if I wanted to block access from 8:30 am-11:30 am and 12:30 pm-4:30 pm, I would use 0830-1130,1230-0430.  To block sites all day long, enter 0000-2400.

If you want a little more freedom, you can specify parts of each hour that you can access time-wasting sites.  This is great if you want to have 10 minutes of free time every hour (and hey, you've been working so hard today!).

LeechBlock keeps track of the total amount of time you spend browsing sites from your blocked sets so you can see exactly where you're spending your internet time.  If you want to see more usage tips for LeechBlock, check out this site.
Have any tips for blocking distractions and increasing productivity?  Share them with us in the comments!
Image credit: Zach Klein