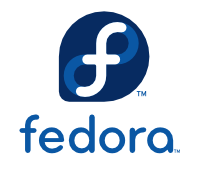 Today marks the release date of the newest version of Fedora Linux distribution — Fedora 12.  Codenamed "Constantine", Fedora 12 marks the newest release in a long line of Fedora versions.
Features
Some features included in this new release are listed below:
Gnome 2.28
Change to i686 architecture
Improved webcam support
Fedora Studio
PackageKit Browser Plugin
You can read my article describing these features in further detail here.
Download
The recommended way of downloading Fedora 12 is via BitTorrent, and a list of the torrent files can be found at the Fedora Project BitTorrent tracker.
Fedora 12 can also be downloaded from the Fedora FTP server and other FTP mirrors.  A full list of mirrors can be found at the Fedora Project Mirror List page.  Be sure to select a FTP mirror that is closer to you to help improve download speeds.
Have you experienced any problems after installing Fedora 12?  What are you opinions of the release so far?  Let us know by commenting below.