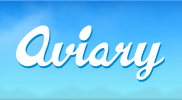 One problem I have come across again and again online has been the struggle of how to capture screenshots of web pages to show my friends, co-workers, or family.  Stumbling upon the relatively new Aviary.com was the solution to that very problem. 
Aviary.com is one of the most significant websites I've seen in a while.  It offers multiple image editing applications online, right from their site.  Best of all, their main set of image editing applications are provided for free, like an online Photoshop suite!
I could talk about all of Aviary's features for quite some time, but the feature I've found to be most important is the Falcon application, or web capturing feature.  I don't claim my past methods of capturing web pages were the most efficient (i.e. using Vista's Snipping Tool or worse yet, copy/pasting Print Screens together with Microsoft Paint), but I'm sure none are easier than using Aviary.
Here's an example of how Aviary can be used: YouTube's front page is constantly changing with the statistics of the videos within the 'Videos Being Watched Now' and the 'Most Popular' sections.  If you load up YouTube and become upset when you see that "Fred" is taking up more than 3 different areas of the Most Popular section, you might want to share your concerns with a friend.  If your buddy isn't able to get to a computer at the moment, you can use Aviary to quickly give them your proof.
Simply type in "http://aviary.com/" before any standard URL (such as: http://aviary.com/youtube.com) and you will be provided with a capture of the entire page without your operating system or web browser buttons interfering.  With the optional Talon Add-on for Firefox, just right-clicking an area of the website will give you the options to capture a region, visible portion, or the entire page you're currently on, which makes using Aviary for captures easier yet.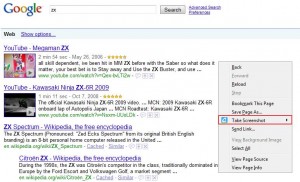 After capturing an image using the Take Screenshot option in the right-click menu, you will be given the option to copy the image to your clipboard, save it to your desktop, or choose to edit the image (which redirects you to Aviary's image editor).  If you click to edit the capture, you can use the editor (Falcon) to add lines or other indicators to point out your focus of the page to whomever you're sharing with.
Aviary's site is filled with many useful, Photoshop-style applications and features that make image editing and screen captures a breeze.  Though all the tools are officially still in the Beta stage, I've experienced no problems yet while using the site.  If you need help, several tutorials are available to help you kick-start your editing skills.
Aviary provides a simple and effective way to capture screenshots of web pages, and I recommend test driving the site and it's free web-based applications next time you need to edit or capture an image.