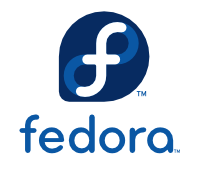 The Fedora Project has released the next version of the Fedora Linux distribution — Fedora 11.  After the release date was pushed back two times due to last minute bugs (Bug #1, Bug #2) Fedora 11 – code name "Leonidas" – is now available for download.
Features
Some features included in this new release are listed below:
20 second boot time
Change architecture from i386 to i586 default – more info
Gnome 2.26
Automatic bug reporting tool
ext4 as the default file system
Better fingerprint reader support
Firefox 3.1
Thunderbird 3
Windows cross-compiler
Improved power management
The full feature list can be found here.
Download
The recommended way of downloading Fedora 11 is via BitTorrent, and a list of the torrent files can be found at the Fedora Project BitTorrent tracker.
Fedora 11 can also be downloaded from the Fedora FTP server and other FTP mirrors.  A full list of mirrors can be found at the Fedora Project Mirror List page.  Be sure to select a FTP mirror that is closer to you to help improve download speeds.
Have you experienced any problems after installing Fedora 11?  What are you opinions of the release so far?  Let us know by commenting below.