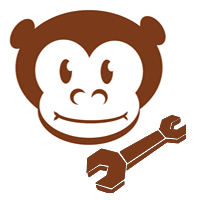 Greasemonkey is an extremely versatile add-on for Mozilla Firefox which allows users to install scripts that can make modifications to most HTML-based websites.  Greasemonkey can greatly enhance a website by changing the layout, adding new features, or increasing ease-of-use.
To install Greasemonkey, head on over to the Firefox Add-On Greasemonkey page and click "Add to Firefox".  After restarting your browser, Greasemonkey will be active and ready to accept scripts (it should be noted that Greasemonkey will have no installed scripts by default).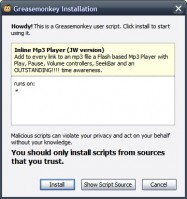 Now that you've got Greasemonkey installed, you can add some scripts to enhance your favorite websites.  Websites such as userscripts.org have hundreds of scripts freely available, and if you have experience programming Javascript you can even write your own.  When you find a script you'd like to use, simply click the "Install" button and then approve it in Greasemonkey by clicking Install again.
Since Greasemonkey uses Javascript to make modifications to webpages, the changes can be applied on-the-fly just by activating a script and refreshing the page.  If you ever want to disable Greasemonkey, it is as easy as clicking the little monkey face icon in the Firefox statusbar.
Want to find some great Greasemonkey scripts?  Check out userscripts.org (sorted by script popularity) or search for your favorite websites there.  Some of my personal favorites are the Inline MP3 Player (automatically adds a flash-based player with controls to MP3s) and Textarea Backup (automatically saves textarea information in the event of a browser crash or accidental navigation away from the page).
Have a great Greasemonkey script?  Share it in the comments!