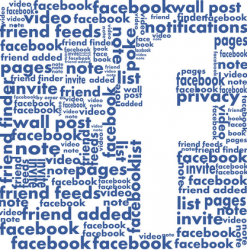 It's no secret that Facebook, the social media giant, hands out its users' information to third parties. So long as an advertiser is willing to pay, the site will ensure only the most relevant viewers see their ads. Whether targeting specific audiences or opting for the sidebar approach, thousands of companies have gained business with their interest-based consumer outreach.
With Facebook's newest newsfeed update, however, came the addition of centrally located ads. Now, users see posts directly within their newsfeed, right between their friends' pictures and musings for the day. And while some are still less than thrilled about the post interruption, the website has done its best to insert only the most interesting of ads, depending on the user. Not only does this entice viewers to click, it allows for the highest success rates for future sales.
The problem? The ads have about a 50/50 shot at working correctly. Most of these errors are seen in mobile versions, in which multiple pages are offered, but don't load. (Users are generally enticed with an article or slideshow of facts that falls within their specific age group and demographic.) Sometimes the user is stuck on an ad, sometimes arrows are ill placed and users click on banners rather than content itself, and sometimes the pages simply don't load. Users are met with an ad – after being promised a slideshow of some kind – and left at a dead end.
Reflection of Brand
These errors were certainly acceptable at first, but now, months in, age is no longer an excuse. But who's at fault? Facebook or the sponsors? Since it's been seen across the board, it's likely that the errors are on Facebook's end – specifically their mobile site. So why aren't the advertisers pushing for a working version? Or if they are, are they getting a discount in the process? Either way, constant errors reflect badly on both Facebook and the advertisers themselves. Not to mention users will soon quit clicking – if the article only has a 50% chance at working, why even take the risk?
But overall, it's the consumer that's really suffering. Not only are they using an inferior website (which may or may not allow them to read said articles), their newsfeed is still cluttered within the process.
Hopefully, Facebook engineers are working to find solutions to these ongoing errors. In the meantime, users can continue to take their chances, while advertisers will likely see a downfall in clicks.