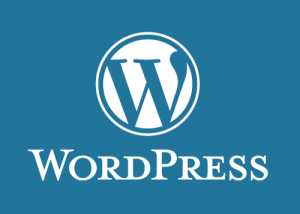 WordPress is arguably known as one of the leading content management providers. It's recognizable, compatible, and free to use – covering all of the online basics and plenty more. But for whatever reason, there are still website owners opting for a buggy competitor, or sticking to basic HTML for their web-viewing needs. As the Internet changes, however, it's time to stick to a uniform, reliable source, and WordPress fits that bill.
Still on the fence? Check out the top five reasons WordPress is a better website content managing system than your current provider.
5. It's User Friendly
Whether a beginner or a WordPress expert, the program comes in a simple, easy-to-use package. Updates notify users when they're necessary, pages are labeled with large tags, and the navigation section provides a descriptive layout of all available actions. New features even come with descriptive tags so users can learn any adjustments with ease. The content management system (CMS) also has a sleek, simplified look so no tasks are bogged down or lost in the action.
4. Free, One-click Upload
When hosting outside of WordPress, the program is as easy to upload as a single click. Even for those without website building experience can do it. Just sign in with your host, upload, and start building pages. As for those who do host with WordPress, the CMS is already available, saving a whole two seconds of work.
3. Unlimited Options with Plugins
Want to upload an RSS feed? A signup box? Social media accounts? A page view counter? There's a plugin for that … and for hundreds of other add-ins. Just upload and customize to create a completely unique website. Store your content in cloud storage, or stick to design-related features. Best of all, they're free to use and have the ability to completely makeover a website.
2. Shows Site Data and Traffic
One of the best WordPress abilities is that it compiles and keeps track of all website hits. See where viewers came from (including referrers and keyword searches), how many clicks came in each day, as well as how that compares to the previous month. Over time, charts will show how traffic changes, and how posts affected those differences in numbers.
1. There are Hundreds of Free Resources
Can't figure something out? Just perform a Google search to see what the experts have to say. Because WordPress is so widely used, there are entire websites dedicated to helping others fix their design, formatting, or other WordPress issues – free of charge. Just ask and search to receive access to thousands of free WordPress CMS tips.