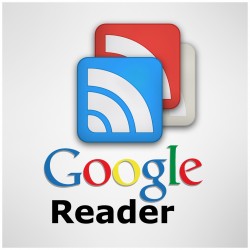 In an effort to consolidate its services, Google Reader shuts down on July 1, 2013. The rise and growth of Google+ has seen a bunch of shutdowns and we can expect to see more as the company looks to focus more on its key products.
With Google Reader gone, it is time to look for alternatives for subscribing to RSS feeds. Here are five alternatives that should help you get everything – well, nearly everything – you got from Google Reader.
Feedly, under the project called Normandy, had been preparing for a Google Reader API clone since the shutdown for announced, and you now have an alternative that should help you seamlessly transition from Google Reader to Feedly. The Feedly service is supported on iOS, Android, Firefox, Safari, and Chrome. This Feedly blog post shows you how you can make that seamless transition and ensure you do not miss any updates from your favorite blogs now that Google Reader is gone.
NetVibes opened a new home for millions of Google Readers recently by offering a dual dashboard-and-reader combo which, unlike other alternatives, is powered by its own real-time RSS engine that is completely independent of Google. NetVibes comes with an ecosystem of over 260,000 apps and feeds, social search, syncing across multiple devices, and works on iOS, Android and desktop browsers.
This is a personal news reader runs on iOS, Android, and on web browsers. It is a free service with premium subscriptions if you want to support growing services and unlock a few restrictions. The service offers four RSS feed views which are Original, Feed, Story, and Text. Original offers readers the original design and typeface of a given site. The Feed view is the plain old RS feed you are used to. The Story view shows individual blog posts one at a time, and the Text view shows the original story's extracted article text, which may not be 100% perfect.
For Windows users, FeedDemon will continue to offer its services which includes keyword tagging, Feed Watches, the ability to search feeds, and the ability to automatically download audio podcasts.
It's not all bye-bye from Google. Google Currents is another excellent alternative available on iOS and Android devices which turns your blogs into an attractive, shareable and favoritable magazine. It is able to aggregate your content into categories to help you better enjoy your content.
There we have it, 5 Google Reader alternatives that you can use to ensure you are updated on what's new on your favorite blogs and online destinations.