Hello all, and welcome to the 3rd annual Office Pranking… games. We here at Techerator heard your pleas for more prank ideas, and after countless hours of research, development, and Google-ing (the internet is quite big, you know), we found four more ideas for your pranking entertainment.
For those of you who are joining us for the first time this April Fools season, welcome to the site! Be sure to visit our about page to see what we actually write about. Also, if you like this article be sure to check out "Office Pranking, A Photo Essay" and "A Guide to Office Pranking: Round Two", two articles containing a proverbial plethora of ideas for the uneducated prankster. Of course, remember that Techerator is not responsible for any outcomes from these pranks and should not be contacted for damages, injuries, or deaths that may occur. These are intended as visual suggestions only.
Now without further ado, here are the pranks.
The Additional Additional Pranks
The Upside Down Cup Prank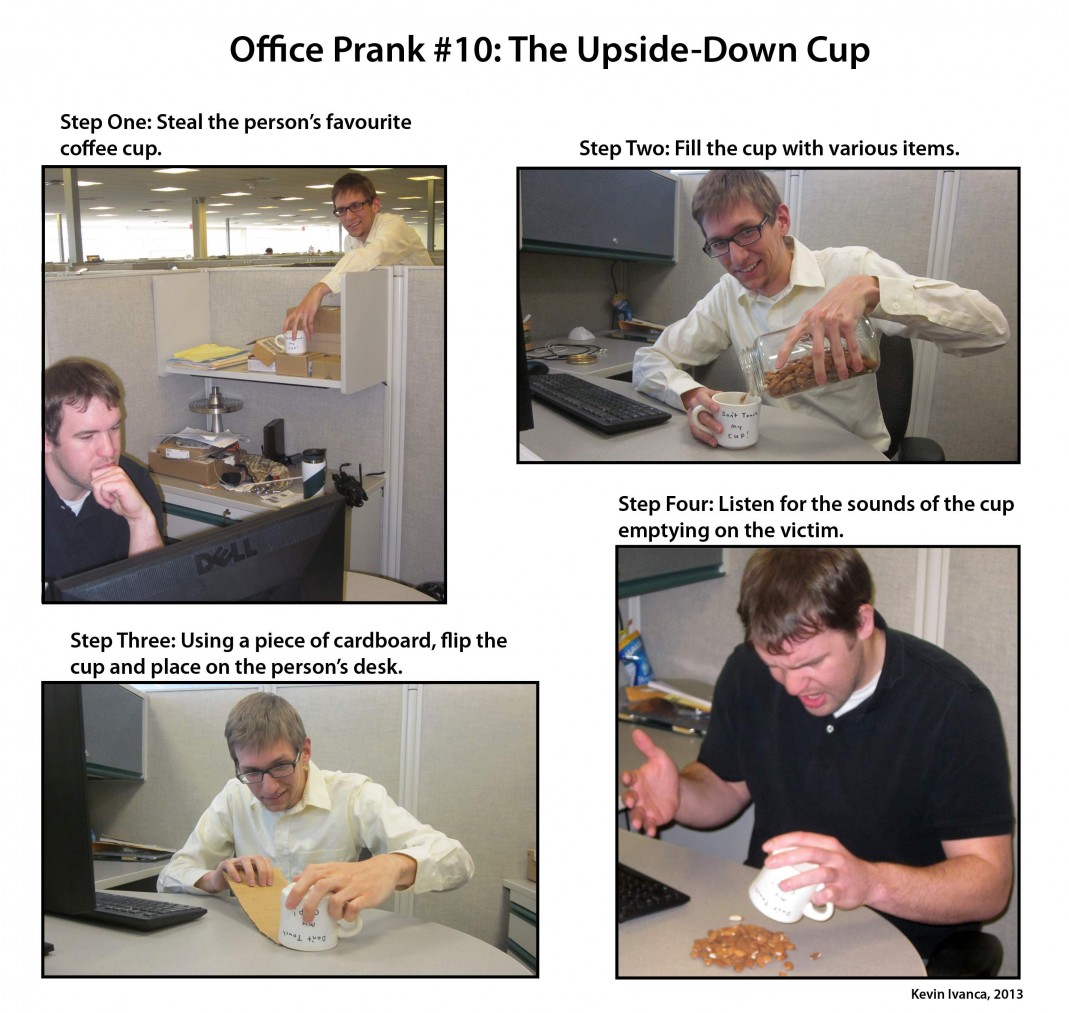 The Microsoft Word AutoCorrect Prank
The Fake Package Prank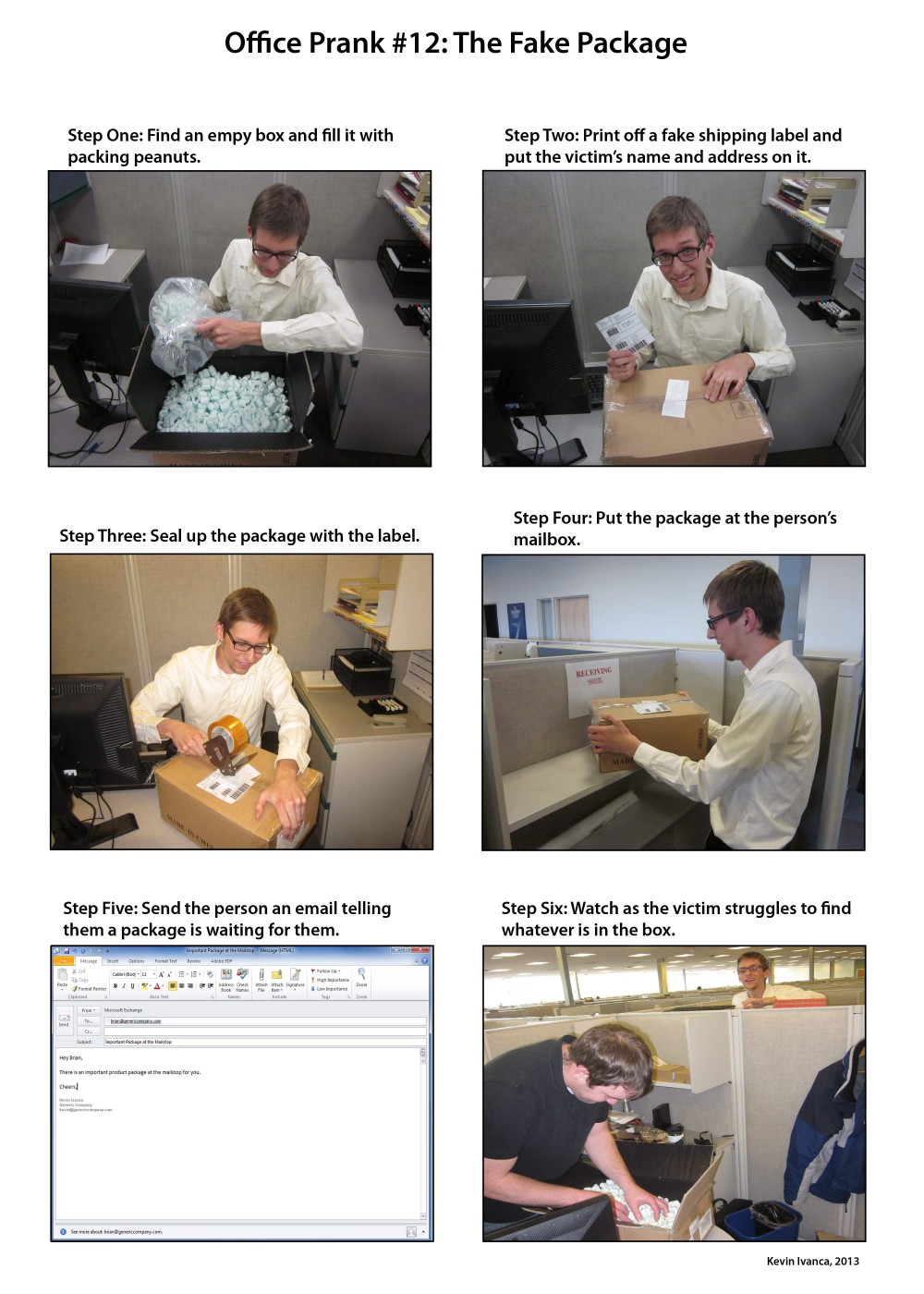 And for Dessert…
The Tinfoil Prank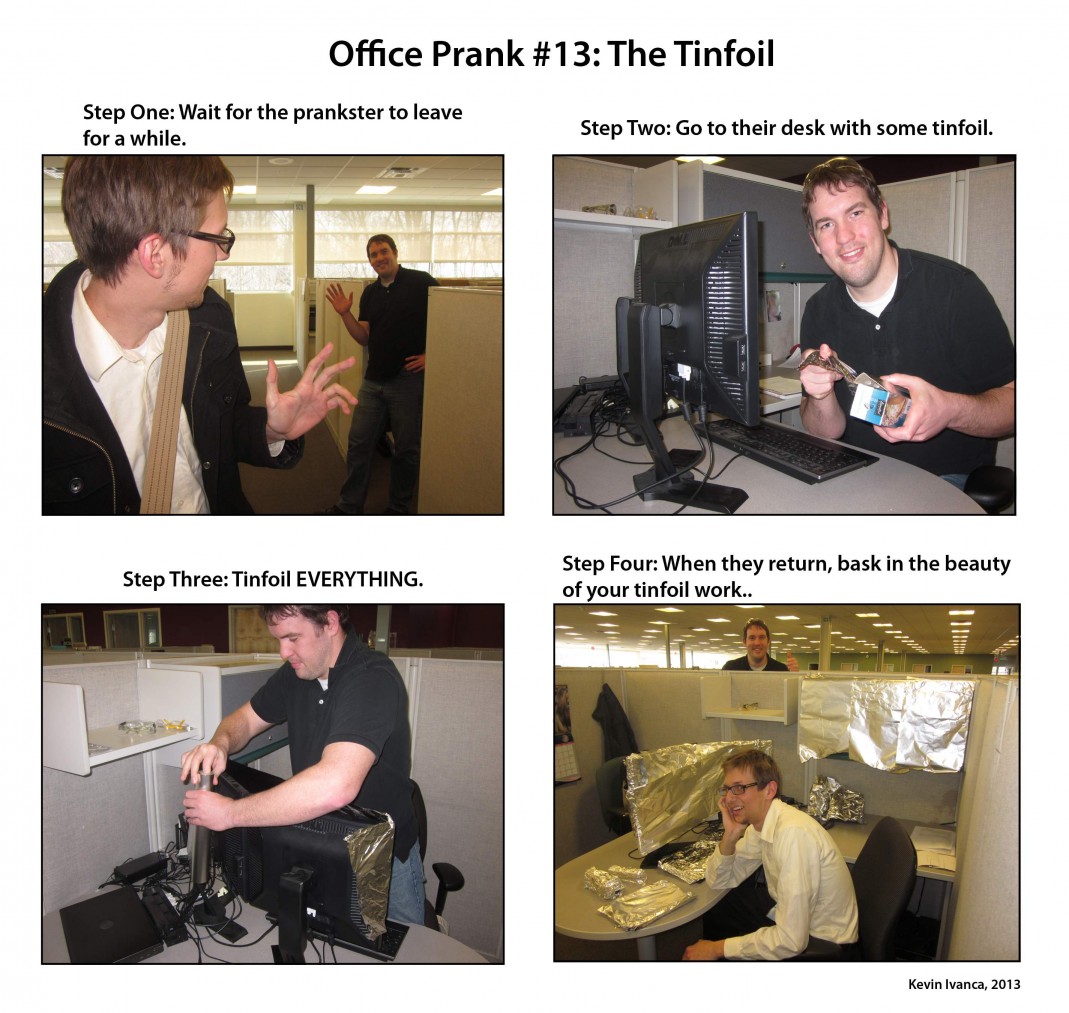 Now go be shiny and devious, dear readers.
Thanks again to my fellow prankster Brian Lemke, photographer Kevin Kurtzman, and of course the internet for its countless prank ideas.