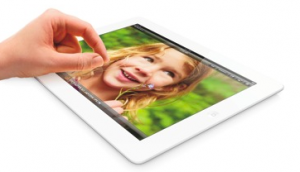 Apple's announcement of the 4th generation iPad (officially named "iPad with Retina Display") on October 23 was a big surprise to consumers; just a mere 6 months ago the 3rd generation was introduced basically now making that obsolete. As expected this annoyed recent iPad buyers who thought they had time before a new introduction.
Many consumers are left wondering if it is worth buying the new device. I was in this same predicament until I made the decision to upgrade from an iPad 2. I can say it is totally worth the upgrade and it is everything the iPad 3 should have been.
Here is what makes it the best tablet yet:
Retina Display
Yes this was available in the third-generation, but if you are upgrading from a 1st or 2nd-generation this will be new for you. Retina Display packs a huge amount of pixels in their display 1536 x 2048 at 264 pixels per inch to be exact. Things like internet browsing, photo viewing, watching movies and reading are all much improved over the iPad 2 and is one of the main reasons to pick up the new iPad.  You will be very impressed with this display.
A6X processor
With the new A6X pole was able essentially add more GPU hardware and streamlined memory access design to achieve a 2X performance boost. Using Geekbench, you can see that the A6 core is well over Apple's 2X promise. All these processor improvements don't come at the cost of battery life either. The iPad 4 gets the same 10 hours of battery life from the same 42.5 watt-hours battery that the iPad 3 enjoyed. Using this device for less than a week I have noticed how much faster apps open and the speed improvement on the web.
Lighting Port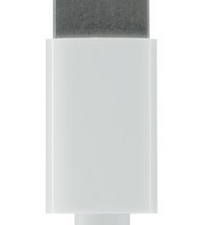 Apple is known for its proprietary components in its products, and that has not changed with the new generation iPad. Although Lightning has been criticized for not providing easy backward compatible with the previous 30-pin connector, it's a good idea to get into the Lightning mix sooner rather than later. It looks like the lightning connector is the way of the future with Apple.
The new Lightning connector uses a slightly thinner cable and is about 2 inches longer than the old cable. One of the more tangible benefits is for sets to be able to plug the cable in either direction.
iOS 6
The fourth generation comes with iOS 6 out of the box. Not that it is not the big of deal to upgrade an older device; however this just means that more consumers will be using the latest version of software.
Front Camera
The front facing camera received an upgrade. The iPad 4 is 1.2 megapixels and uses 720p at 30 frames per second compared to the iPad 3 which is 640 X 480 and uses 480p at 30 frames per second.
The rear facing camera are the same at 5-megapixels with 2592 x 1944 pixel resolution.
Conclusion
For some, these features will not be enough for an upgrade. As for the 4th-gen iPad, I wholeheartedly recommend it over the iPad mini, as well as an upgrade from the iPad 1 or 2.
However, there's just no reason at this point to upgrade from a 3rd-gen iPad. Yes, the latest iPad is the most powerful now, but unless you have unlimited amounts of money you will not see the cost benefit. Let us all cross our fingers that this will not be updated for at least a year.