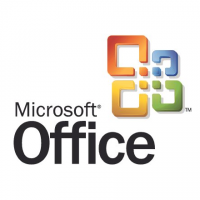 Microsoft Office is finally coming to an iOS and Android operating system near you.
Mobile phone and tablet users have patiently waited and hoped for Microsoft to release an app version of their pervasive software. There have been rumors and stories claiming Microsoft Office was coming to mobile/tablet devices for years, but the wait is finally over.
According to a press release obtained by The Verge from the Microsoft's Czech Republic representatives, the company is set to launch mobile versions of their Office software in March of 2013.
In addition to Windows, Office will also be available on other operating systems, Windows Phone, Windows RT, Mac OS, Android, IOS and Symbian" says the Microsoft press release.
The press release also mentions that Microsoft Office 2013 will be available for businesses as early as December of this year, and the app versions of the software will be made available to the general public at the end of February/early March of 2013.
There was no mention of what the app would cost iOS and Android users. The most expensive apps in the Apple apps store can cost well into the $100s of dollar range. While it is probably too early to speculate on price, expect the Microsoft Office 2013 app to be a premium download that will cost well above the average price of a standard app.
March Release Date: Coincidence or Perfect Marketing?
One of the first things to stand out about the Czech press release is the March 2013 release date. March has traditionally been reserved for Apple's launch of its new iPad. Over the last two years Apple has announced the specs for its new iPad in early march and sold the device a few weeks later. Knowing how savvy both Microsoft and Apple are with their marketing, it would not be a stretch to assume both companies strike a deal to incorporate the Microsoft Office app into the new versions of the iPad.
While Microsoft Office may still be the gold standard for office productivity software many iOS users have found other apps to replace Office on their devices. There are a plethora of third-party productivity apps that fill in the gap that not having Microsoft Office leaves.
Microsoft would be wise to use the release of a new iPad to promote its Office app in order to help it again a foothold on a productivity market that has found ways to replicate Microsoft Office on mobile phones and tablets.