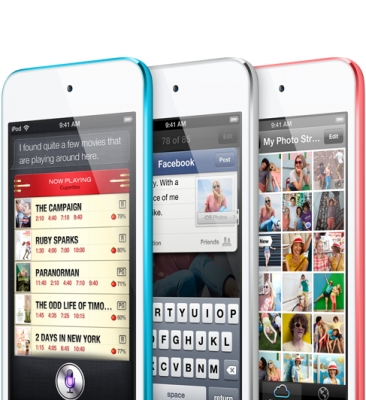 It has been one week since Apple unveiled the new iPhone 5. As if the mere release of the fifth generation iPhone was not enough, the giant gadgets designer also dropped a newly revamped version of the Apple iPod Touch. The iPod Touch can be defined as an iPhone without the phone, meaning that the device delivers the other functionalities of an iPhone apart from the calling functionality.
Bigger screen, thinner device
This new iPod Touch still perpetuates Apple's trend of releasing gadget updates that are slimmer, more power efficient and smarter than their predecessors. The gadget features a 4-inch retina display with an aspect ratio of 16:9 to enhance on video and gaming experiences which are the core functionalities of an iPad.
Weighing in at 88 grams (from the former 101 grams) with a super-thin depth of 6.1mm, the device is now powered by a dual core A5 processor, an improvement from the former A4 which is aimed at improving general processing capabilities to better on the execution of heavy-weight applications.
To cover the iPod, Apple designers have dumped the tapered chrome backing for a flat aluminum panel, a move that rhymes with the casing change of the iPhone 5 and is believed to add to the versatility of the gadget. The sleek cover is punctured at the front top part to host a secondary camera that can support 720p video and facial recognition with its pixel power left classified during the release.
At the rear of this new gadget that now features an internal speaker detaching you from the constant need for earphones and 2.4GHz and 5GHz 802.11a/b/g/n Wi-Fi radio making it compatible with Apple's AirPlay Mirroring feature, is a new 5-megapixel camera complete with LED flash that supports 1080p video capture and other iSight capabilities.
Released in a variety of colors that include blue, silver and black that are bound to create an illusion of diversity from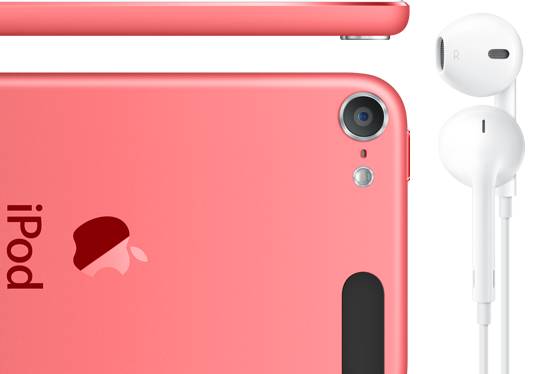 one gadget to another, the new iPod Touch will come with new earbuds dubbed "EarPods" to enhance the audio quality delivered to the user.
An impressive cut down on power consumption will definitely reduce the need to get plugged in and juice up the iPod. Statistics released put music playback time to a record 40 hours.
Pricing
It is speculated that the iPod will be selling at a retail price of $299 for the 32GB model and $100 more for an additional 32GB of storage to lay hands on the 64GB model.