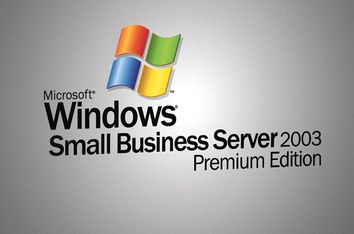 As an IT consultant who delivers services to small and medium businesses, I have spent a vast amount of time with Microsoft's Small Business Server product range. Early versions of SBS (the original "Back Office" incarnation and SBS 2000) had various quirks and problems. Since SBS 2003, however, Small Business Server has been a refined, solid and well-behaved product – the kind of product you can put into a business with confidence, with a good set of features and a high level of configurability.
With this in mind, I was actually quite sad to hear the news that Microsoft decided to discontinue the product range, on the grounds that "small business computing trends are moving in the direction of cloud computing."
I don't deny that there is "trend" toward the cloud. Indeed, I have clients who have migrated to Office 365 instead of moving to SBS 2011. However, just as many have no interest whatsoever in migrating to the cloud.
One client said,
"Our last system has been perfect for four years, we just want the same, but newer, and we're not interested in the cloud."
Another took one look at how long it took to save a large file via Office 365 on their broadband internet connection and laughed in my face.
Then there are the clients who cannot risk the data protection implications of cloud storage, those who simply have an objection to paying a monthly fee and those who are put off by the fact that, with the best will in the world, it's going to take weeks to migrate their existing 500GB of file data.
Microsoft have effectively decided to abandon all these customers, and I'm sure that every one of the thousands of IT consultants just like me have plenty of them.
Now, I have no doubt people will be keen to point out that Microsoft has announced an "Essentials" version of Server 2012 aimed at small businesses. I accept I could recommend this to some of my clients, but it only supports up to 25 users. What about the 25-75 user segment of SME who could previously use SBS? They are now on the same licensing model as a large corporation, which doesn't seem very fair. And what about Exchange and SharePoint?
Let's be clear: I'm not "anti-cloud." I use hosted Exchange myself. I have migrated companies when it has been a good fit, and I would recommend it to plenty of startups, but I think Microsoft's decision to try to force SME in the Office 365 direction is misguided and out of touch with reality. What it will do is lead them to discover simpler, cheaper alternatives like iCloud, Dropbox and Google Apps.
Small Business Server allowed me to swoop into a company and give them an IT system that made them feel like they were working for a large corporation. When they wanted to use features like public folders and decent shared contact lists, they were there waiting. I'm sure people will disagree, but working on an Office 365 is simply not the same.
Microsoft has taken away my ability to provide the perfect system without compromises. If I have to cobble solutions together for clients, then I may well end up doing so without so many Microsoft products. Given that Apple seem to be winning over the consumers, it seems insane that Microsoft seem willing to risk letting go of the SME market too.