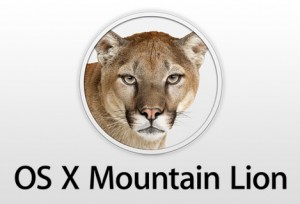 Apple has officially launched OS X 10.8 Mountain Lion, and there are a ton of new features in this latest release, including an integrated notification center, better iCloud support, and Messages. Here's a quick breakdown of these new features, as well as a few other notable additions.
Notification Center
If you use iOS 5 on your iPhone, iPad or iPod Touch, then you know about Notification Center. It's a handy drop-down menu that consolidates all of your notifications, and it's finally in OS X. Whenever a notification comes in, it'll let you know by displaying a small pop-up window in the upper-right of the screen. To see all of your notifications at once, you can simply swipe to the left from the right edge of the trackpad to bring up Notification Center in its entirety or you can click the small menu bar icon at the top-right.
Messages
Messages on OS X Mountain Lion is a lot like iChat, but it lets you send messages to other iOS devices right from your Mac. Your messages will also stay synced between all of your Apple devices, so if you start a conversation on your Mac, you can finish it on your iPhone if need be.
iCloud
iCloud has been available on the Mac since OS X 10.7 Lion was released a year ago, but it just got better with automatic syncing and updating of files, which means anything that you update on your Mac through one of Apple's default applications will automatically be updated on all of your other Apple devices.
AirPlay
AirPlay Mirroring has finally come to the Mac. This will allow you to duplicate your Mac's screen onto your television wirelessly. You'll just have to make sure you have an Apple TV or other device that can receive AirPlay transmissions in order to take advantage of this new feature.
Notes and Reminders
Mountain Lion now comes with Notes and Reminders, which are already very familiar to iOS 5 users, and they work in the same way as iOS but with a little more screen real estate, obviously. They work seamlessly with iCloud as well, so you'll have all your notes and reminders synced across all of your iDevices.
Gatekeeper
Gatekeeper is a new anti-malware feature on OS X that allows you to control how apps are downloaded and installed so that you don't accidentally download anything malicious. You can manually choose whether you want your Mac to download new apps from the Mac App Store only, or download apps from the Mac App Store and other places as well.
OS X Mountain Lion is available now for $19.99 in the Mac App Store.