I came very close to calling this article "Why Office 365 Sucks." I refrained from doing so because I think the cloud-based office collaboration suite CAN be a good fit for some small businesses.
However, as an IT consultant working with small and medium enterprises (SMEs), I will think very carefully before I let it near another one of my customer sites.
Here's why:
Migration is horrible
Office 365 is great for start-ups who don't already have a load of data. Everyone else will have gigabytes of file-level data (that probably hasn't been cleared out in years), and thousands of historical emails.
There's no way to make the process of moving this volume of data to the cloud anything other than slow, laborious and frustrating. It doesn't help that Office 365 is very fussy about certain characters within filenames.
While these characters are likely to have been avoided by IT-types, familiar with them since the DOS days, you can't expect the same from the less technical. Who'd have known that a migration could turn into a nightmare because a client uses lots of ampersands in filenames?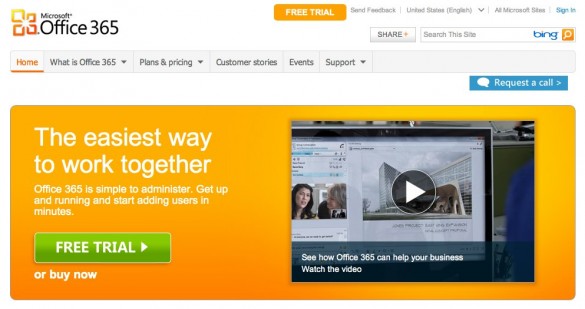 Desktop Integration is Flaky
If you want Office 365 to work well, you really need a fresh Windows install on each machine to start with. Try to migrate a PC that's been previously connected to a domain or has used other Outlook profiles, and all kinds of weird stuff can happen.
While this clean-machine approach is good practice, it does add on migration time. When coupled with a slow data migration, a move to Office 365 can end up using more consultancy time than, for example, a move from Small Business Server 2003 to SBS 2011.
Key functionality is missing
Ask Microsoft how to implement a shard contact list and they'll tell you several options, including using SharePoint or setting people up as "external contacts."
However, if you want a shared contact list, available to everyone as an Outlook address book and editable by a whole team, it just cannot be done without clunky workarounds. This is functionality that all of my clients have had for years. It doesn't go down well when you have to take it away.
Poor support
Support calls can take days to resolve satisfactorily, if they get resolved at all. You can also expect to have to re-explain the problem several times.
The support forums are hugely frustrating too. In the case of the shared contacts issue above, expect to see copy/paste answers that repeat the options that are available and fail to acknowledge the shortcomings that exist.
You have no control
When you reach the point of frustration, you eventually have to tell your customer that there is nothing more you can do – that the issue is in Microsoft's hands. You can't remote it and tweak the server any more. Those days are gone.
Conclusion
I'll repeat what I said at the start: Office 365 CAN be a good fit for some businesses – especially start-ups who haven't done things differently before. Others, especially those who have become used to the flexibility of something like Small Business Server, should tread very carefully – a migration to Office 365 could feel like a huge step backwards AND make your clients think you have become worse at your job!