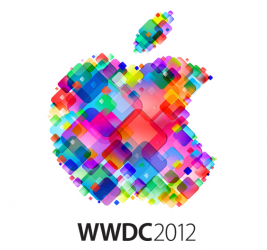 Well, it's official. Apple's Worldwide Developers Conference will be held from June 11 to 15 in San Francisco this year and it's going to be a packed house; tickets were sold out two hours after availability when 5,000 anxious developers quickly coughed up $1,600 per ticket.
WWDC is one of the company's biggest events –if not the biggest– of the year, and if you've followed past WWDC events, you'll know that it's usually where Apple announces new stuff. It's where they announced the iPhone 4, iPhone 3GS, Mac Pro, and even iLife.
So then, what's CEO Tim Cook and friends going to talk about this year? I went ahead and made a list of possible topics and products that Apple could likely announce and talk about at this year's WWDC.
OS X Mountain Lion and iOS 6
We know for a fact that this will be a talking point at WWDC. Philip Schiller, Apple's senior vice president of Worldwide Marketing, even said it himself. But what developments will we hear about exactly? It's possible that they could be announcing and releasing a final version of OS X Mountain Lion, since it's been through three developer previews already. However, it's also possible they might wait awhile and take the time to test Mountain Lion against the company's upcoming iOS 6 software, since Apple has been turning OS X and iOS into a more homogeneous effort nowadays.
As far as iOS 6 itself, there's definitely been chatter going on, but very little substance to show as far what iOS 6 will be all about. It's definitely in development and being tested as we speak, but rumors have been a little quiet in this area. WWDC 2012 will certainly be the place where we'll see a little bit of iOS 6 light.
New Mac Hardware
The rumors of a newer-generation MacBook Pro lineup have been exhausting to say the least. There's been talk that Apple will oust optical drives on all of their MacBooks, except for possibly the 17-inch model. The last time Apple announced anything Mac hardware related was in 2009 when they announced the 13-inch MacBook Pro unibody to replace the white plastic model. Honestly, I would say it's very likely that Apple will announce something new in the MacBook lineup, whether it'd be completely new MacBook Pros or an updated MacBook Air; the push towards Ultrabooks by Intel is too much for Apple to ignore.
As far as desktop Macs, a new iMac is certainly possible and it will be interesting to see if they talk about their Mac Pro lineup, since there have been talks of getting rid of the Mac towers as of October 2011, but are rumored to be updated with Ivy Bridge chips and Nvidia's Kepler graphics this year.
iPhone 5
This one's a tricky one, but the current stand inside the rumor mill is that the next iPhone will come out in the fall, so for Apple to announce a new iPhone in June and wait all the way through the summer until the fall to release it just doesn't seem like their thing. I don't see the iPhone 5 making an appearance at WWDC 2012 at all.
Overall, this year's WWDC will be all about software (it is a developers conference after all), so I honestly think that the only talking points will be OS X Mountain Lion and iOS 6, with possible announcements regarding Mac hardware, but that's just me. Let us know what your predictions are for WWDC 2012 in the comments.