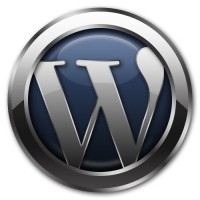 If you are a blogger and cannot be bothered being tied to only laptops and desktops to do your writing, consider these eight, highly useful Android apps to get work done while really on the go.
The WordPress Android app works a lot better on tablets than smartphones because of the larger display, but it still works beautifully just like its desktop counterpart. With the app, you can create and edit blog posts, view traffic statistics, and manage comments. The WordPress Android app works for both WordPress.com-hosted blogs and self-hosted blogs.
If you are a travel blogger, the LiveJournal app is a great choice. Like its desktop counterpart, you can easily access your LiveJournal account, create new entries, manage previously published posts and manage comments right from your tablet or smartphone.
Developed by Posterous Spaces, this app allows you to upload images, and share texts and videos with anyone. Posterous also allows users to create communities for group contributions. Like LiveJournal and WordPress, Posterous users can control with whom they share their content with.
Another micro-blogging platform, the Tumblr Android app offers all the features a blogger gets in the desktop version – post video links and images, create texts, share quotes, re-blog posts and more. You can manage more than one blog from the same app and follow people from your phone's contacts. Other features include scheduling posts, saving drafts and customizing tweets. However, unlike the previous blogging platforms, Tumblr doesn't let the user choose people with whom the user would like to share content.
Moby is a social content sharing application on which you can share images, videos, audio and text through syncing with social networking platforms like Twitter, YouTube, Facebook, Blogger, LiveJournal and WordPress.
The Blogger app is not rich in features like other blogging apps, but nonetheless, you can create, publish and share posts.
Like Moby, this is another favorite app for mobile bloggers. HootSuite's Android app let's you connect with Twitter and Facebook and share your blog posts seamlessly. Moreover, you can schedule tweets and start campaigns right from the app.
We know how much PayPal is useful for any kind of online business. If you have a monetized blog, using the PayPal app on your smartphone or tablet is a good choice to monitor incoming payments and send money when necessary.