Steam, Valve's powerhouse digital distribution service for PC and Mac, is finally making its way to mobile devices. Don't get too excited yet, though, they aren't selling any mobile specific games. Instead, the Steam mobile app acts as a much-needed mobile portal for the multitude of services Steam offers.
Getting logged in is as simple as you'd expect, and Steam mobile even has support for Steam's relatively recent Steam Guard account protection. Whenever you try to log into Steam on a new device Valve sends an e-mail containing a one time activation code to the address they have on file. You can't log in without first entering that code. It adds an appreciated level of security for a service that many users have sunk hundreds (or even thousands) of dollars into.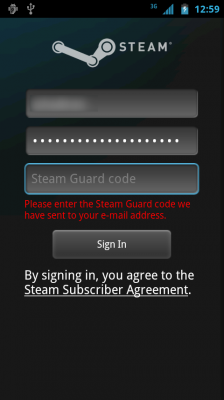 Instead of trying to navigate Steam's desktop-minded website on your phone you can now access Steam's most useful features with an interface that has mobile devices in mind. Chat with your friends, check out active deals, or browse Steam's entire catalog, all from your phone. You can even buy games directly from the app. If you don't mind the extra icon in the status bar Steam will run in the background, making you available for chat no matter where you are (this service can be disabled in the Settings menu, where you can also set your preferences for receiving chat messages).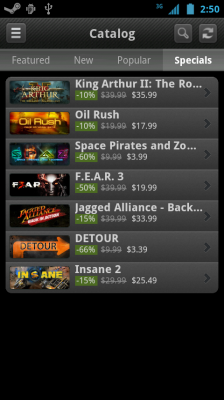 The Steam mobile app had a short closed beta period, but is now available for everyone who wants it. Get it for free from the official store for your preferred platform.