Day number three of CES 2012 was definitely less hectic and more manageable, but today was the opening of the CES show floor where companies were unveiling and showing off all of their new toys at their respective booths. However, we did have some very notable companies stand up to deliver keynotes, including chip makers Intel and Qualcomm.
Qualcomm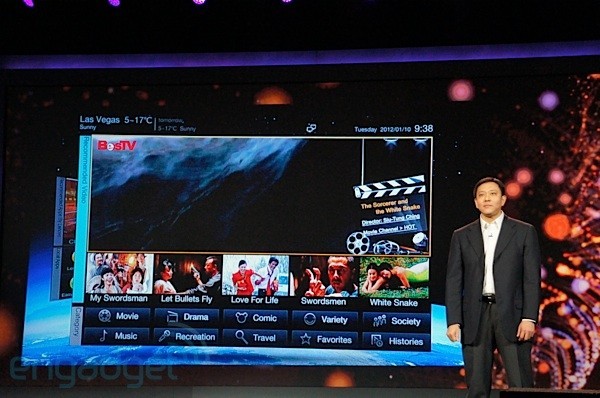 Qualcomm's GameCommand gaming aggregator app was announced back in November, but the company is finally releasing it today. GameCommand puts all of Android Market's games in one place (that way user don't have to go searching around) and also offers some exclusive games that aren't available in the Android Market, including titles that were built using Qualcomm's GamePack optimizing program.
The company also rolled out a new Snapdragon processor built for smart TVs and set-top boxes. The Snapdragon S4 MPQ8064 is a quad-core processor that clocks in at 1.5GHz and it will available in Lenovo's upcoming K91 smart TV. The CPU also has Adreno 320 graphics and WiFi connectivity. No word yet on when the CPU or the K91 will hit the market.
Viewsonic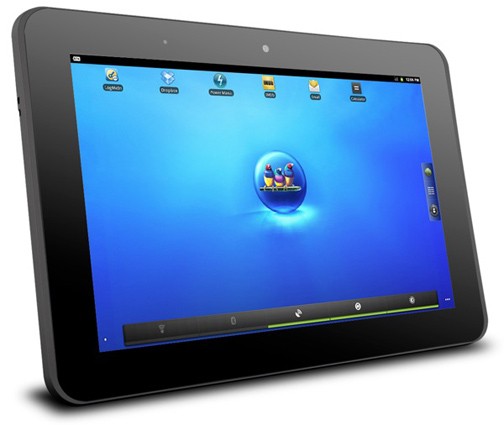 Viewsonic has launched two new tablets, the ViewPad 10pi and ViewPad 10e. They both run Android 2.3, which is kind of a bummer, but the 10pi is able to dual-boot with Windows 7. The 10pi boasts an Intel Oak Trail z670 processor, 2GB of RAM, a 64GB SSD and a 10.1-inch 1280×800 IPS display. There's also a microSD slot and a couple of USB ports. A 3 megapixel main camera graces the back, while a 1.3 megapixel webcam sits on the front. All of this is stuffed into a form factor that's 18mm thick and weighing around 29 ounces.
The 10e is a little less powerful with a 1GHz Cortex A8 processor, 512MB of RAM and 4GB internal storage. Both models will be available in the U.S. and will sell for $399 on Amazon.
Intel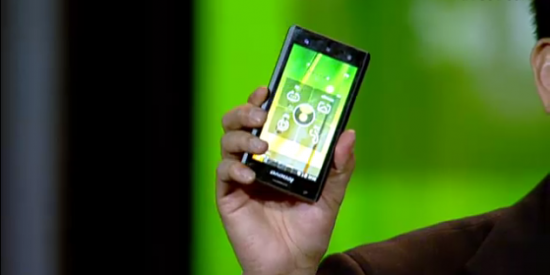 Intel is now officially getting into the smartphone market. The company has announced the Atom Z2460, which is a 32nm processor clocked at 1.6GHz. Lenovo and Motorola will be releasing phones with Intel's new chip. Lenovo has already come up with theirs — the K800, which is still a mystery as far as details, but it does have a 4.5-inch 720p display and will only be available in China for the time being. As Motorola, they say that they'll have Intel smartphones out by the second half of this year.
Intel is also working on putting their chips into Windows 8 tablets in the form of 32nm Clover Trail SoC (System on a Chip). Details on that are scarce so far.
Other Fun Stuff
– Razer unveiled a new version of the Naga mouse. It's called the Naga Hex — only six thumb buttons in the shape of a hexagon.  It'll cost you $80 and will begin shipping later this month.
– Adobe has given the green light to a free public beta of Lightroom 4.
– Mercedes Benz has announced in-car Facebook integration for those who crave Facebooking and driving.
Stay tuned to Techerator for more CES updates this week!