The second day of CES-ness is now behind us and wow, was it a busy one! Numerous companies held their press events today, including Microsoft, which hosted the opening keynote for this year's CES. To say the least, tons of stuff happened. Since I won't cover everything (that would literally be like writing a book) and to save your sanity, I'm just going to go over the bigger highlights of the day that matter.
LG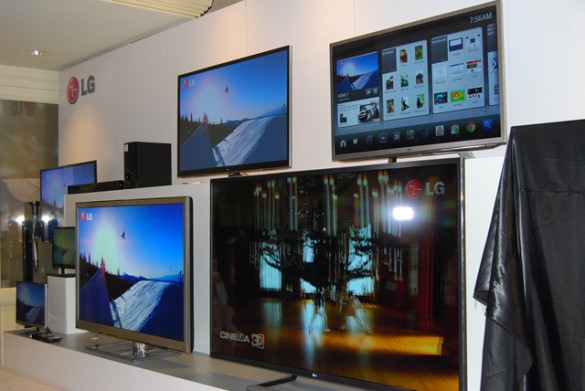 LG introduced its 2012 lineup of HDTVs and they don't seem to disappoint. More than half of them are either 3D capable or Smart TVs. LG's Cinema 3D Smart TVs range from 55-inches to a whopping 84-inches. The 84-inch model packs an "Ultra High Definition" (UHD) display that squeezes 8 million pixels with a 3840×2160 resolution. It's only 28mm thick and has a tiny 1mm bezel.
LG also announced their new flagship phone, the Spectrum. It features a 1.5GHz dual-core processor covered up by a massive 4.5-inch 1280×720 IPS LCD screen, giving it a ppi of 329 — better than the iPhone's Retina Display. It also has 1GB of memory and 4GB of internal storage. LG will be releasing the Spectrum exclusively on Verizon on January 19 for $200 on-contract.
Samsung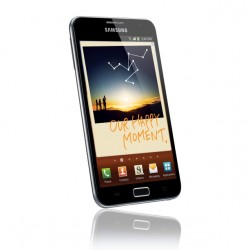 The Galaxy Note has officially been announced, even though we knew it was coming of course. It boasts a whopping 5.3-inch screen with a 1280×800 AMOLED display, making it a half-phone, half-tablet. It has AT&T's 4G LTE built-in and rocks a 1.5GHz dual-core processor. AT&T hasn't said when it will be available, but if color selection means anything to you, the Note will come in "carbon blue" and "ceramic white."
Samsung also unveiled its Smart 3DTV lineup, and they're nothing short of crazy. The TVs support voice control, motion control and face recognition. They also run on SoC (System on a Chip) kits that users can upgrade starting in 2013 when Samsung releases upgrade kits. Samsung says that this allows the user to upgrade their television without actually having to replace the entire unit.
Vizio
Vizio, long-time maker of HDTVs, has now entered into the PC and tablet market with an all-in-one machine, three laptops and a tablet. The all-in-one PC is still somewhat of an unknown as far as specs, but the company's YouTube channel goes over the products a bit. As far as the laptops, they'll come in three different sizes: 13-inch, 15-inch and "full-size." Just like the all-in-one, specs are hard to come by at this point.
Vizio's tablet is a 10.1-inch model that they're calling the M-series. It's also apparently powered by an unannounced processor, so they're not able to talk details just yet, but all of these new products by Vizio are due out this Spring/Summer.
Microsoft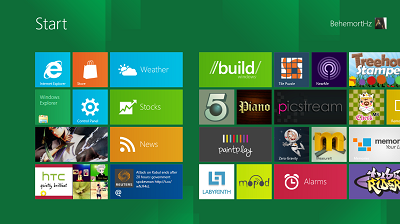 Microsoft actually didn't have much to announce for the first time. CEO Steve Ballmer and company mostly discussed already talked-about subjects, including topics about the Xbox 360, Windows 8 and Windows Phone. However, there were a couple of new things.
Nokia and Microsoft announced the latest Nokia Windows Phone, the Lumia 900. It's a 4G LTE phone with a 4.3-inch AMOLED display. It runs on a single-core 1.4GHz Qualcomm CPU and 512MB of RAM. It'll be arriving within the next couple of months exclusive to AT&T. The Lumia 800 will also be coming to the U.S. unlocked within the next few months, Ballmer says.
Microsoft also unveiled the Windows Store, which is the equivalent to the Android Market or the iTunes App Store, but for Windows devices. It'll be available on Windows 8, as well as Windows Phone in the future.
Lastly, Ballmer mentioned that Kinect is coming to Windows February 1st.
Bonus: Microsoft partnered with ZeptoLab to bring a HTML5 version of Cut the Rope directly to the browser. Anyone with a computer can play the game. If you've never played it before, do it now!
Other Fun Stuff
– Netflix has announced availability in the UK (£5.99/month) and Ireland (£6.99/month).
– microUSB 3.0 is coming to smartphones and tablets near you as early as late this year.
– The Samsung Galaxy Nexus is coming to Sprint.
– The HTC Titan II, the first LTE Windows Phone, will be hitting AT&T.
– Asus's Transformer Prime tablet hybrid will be getting Ice Cream Sandwich.
Stay tuned to Techerator throughout the week to get more details from inside CES 2012!