Temperatures are slowly creeping towards sub-zero. Radio stations and malls everywhere are switching on the holiday music. Pine trees and other decorations are going up all over the world. And once again millions of people are procrastinating on their holiday shopping.
Lucky for you, gamers are an easy bunch to buy gifts for. Skip the throngs of mad shoppers and harried store clerks and order everything online!
While buying the games themselves may be simple, deciding which ones specifically can be a bit trickier. To help you out, I've compiled a list of recently released, universally acclaimed games which almost anyone should be able to find some joy in.
Let's get started!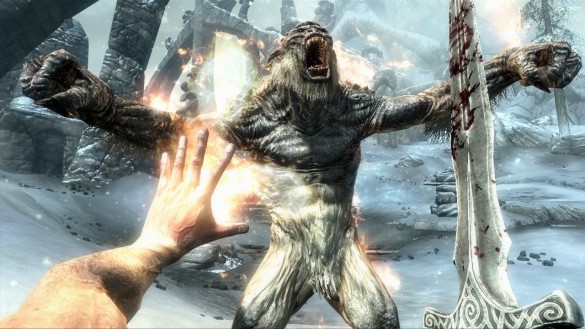 [adrotate banner="7″]
Dragons. A word that evokes images of majestic, fearsome, flying creatures. And in Skyrim you get to stab them in the face.
Skyrim is the fifth installment in the incredibly popular Elder Scrolls series. The Elder Scrolls games are all about freedom, and Skyrim proves to be no exception. Once past the relatively brief introductory quest you're free to roam the province of Skyrim's roughly 16 square miles of digital land mass. Exploration is encouraged, with dungeons littering the landscape and NPCs just aching to hand out quests. It's pretty much expected that on your way to finish one quest your journal will fill up with five new ones.
Five years have passed since the release of the last game in the Elder Scrolls series, Oblivion, and it shows. Skyrim is packed with tons of little details that will continue to surprise you. Not to mention it looks gorgeous. With high-end hardware and a bit of tweaking you can capture some pretty amazing looking screenshots, but even on default settings with middling hardware you'll often catch yourself staring in awe at Skyrim's beautiful landscapes.
Skyrim is without a doubt one of the best games released this year, and pretty much anyone will be able to find dozens of hours of entertainment within its wintry borders.
Note: While the PC is probably the premiere platform to own Skyrim on, it is also available for the Xbox 360 and Playstation 3. If your giftee's PC isn't powerful enough to play Skyrim, or if you aren't sure, it's still certainly worth playing on either of the other two platforms.
Alternate suggestions:
Minecraft (again)
Bastion (also available on Xbox 360)
Battlefield 3 (also available on Xbox 360 and PS3)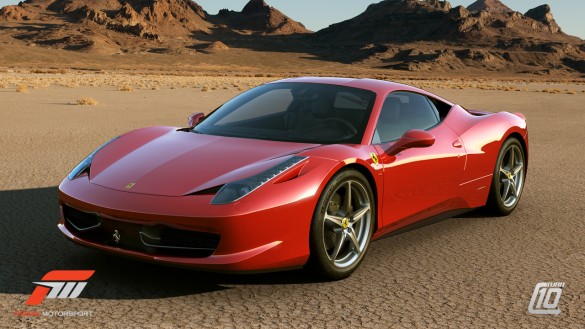 [adrotate banner="8″]
Like last year's Gran Turismo 5, Forza Motorsport 4 attempts to bring the expensive and dangerous sport of car racing into your living room in as realistic a fashion as possible, and for the most part it succeeds.
Similar to its predecessors, most of your time in Forza 4 will be spent in its extensive career mode, traveling the globe, winning races, and building up your impressive stable of cars. Forza 4 boasts an impressive roster of more than 500 fully modeled cars, so you'll have your hands full trying to collect them all.
If you happen to own the Kinect add-on you'll see some integration with that as well. Ditch the controller completely and steer with just your hands (I'm guessing it's just as uncomfortable as it sounds), or use it to augment your existing experience and let it translate your head movements while still using traditional controls.
Forza 4 also features an in-depth paint job editor. Now you can finally own that My Little Pony themed Lamborghini Gallardo you've always wanted!
Alternate suggestions:
Batman: Arkham City (also available on PC and PS3)
Halo: Combat Evolved Anniversary Edition
Saints Row: The Third (also available on PC and PS3)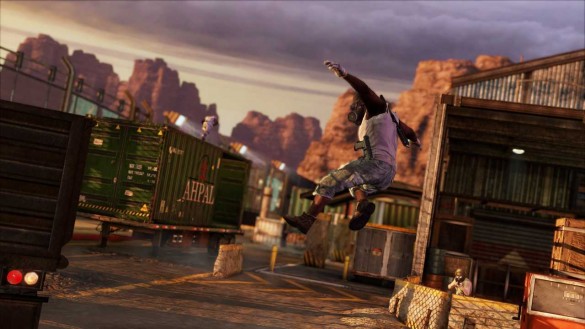 [adrotate banner="9″]
Drake's Deception has you once again stepping into the shoes of Indiana Jon… I mean, Nathan Drake, as he circles the globe searching for some lost treasure or other. Along the way you'll encounter the usual baddies out to kill you, scale crumbling walls, and generally experience the action and explosions of a standard Michael Bay film. The Uncharted series might be getting a bit formulaic at this point, but that doesn't make it any less fun.
At its core the Uncharted series is a cover-based third person shooter, but there are some other gameplay elements like hand-to-hand combat and stealth sections that help to break up the monotony of shooting people in the face. While I may a joke about Uncharted's striking similarities to Indiana Jones, there really isn't anything wrong with that. Drake's Deception perfectly captures that wonderful Indiana Jones-y feeling of adventure and intrigue.
Alternate suggestions:
Resistance 3
Dark Souls (also available on Xbox 360)
Metal Gear Solid HD Collection (also available on Xbox 360)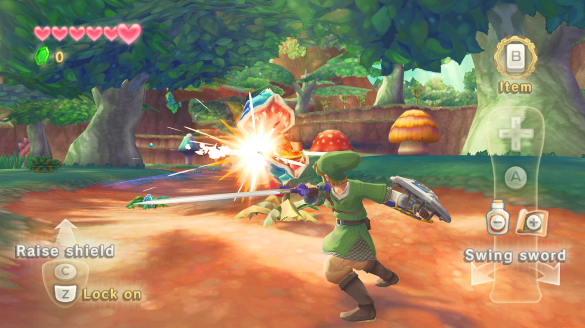 [adrotate banner="10″]
The Legend of Zelda is one the longest running currently active video game series, and holds a special place in many gamer's hearts. Skyward Sword manages to shake up the traditional Zelda formula a bit, but many people are calling it the best game in the series since Ocarina of Time.
The biggest departure from previous Legend of Zelda games is how Skyward Sword controls. It requires the Wii MotionPlus controller add-on, and instead of just wildly flailing your arms to swing Link's sword like you might have done in Twilight Princess, in Skyward Sword your arm movements are mapped directly to Link's movements on-screen. Enemies in Skyward Sword are designed in such a way that you usually have hit them in a certain manner to do damage.
With its charming art style and top-notch gameplay, Skyward Sword makes an excellent gift for anyone on your list, regardless of their age.
Alternate suggestion:
Conclusion
There you have it, four games that any gamer would be happy to find under the Christmas tree. If you have any additional suggestions, feel free to leave them in the comments below!
Image credit: tsmall