While most smartphones and even tablets nowadays have great cameras attached to them, they still can't beat the quality of a dedicated camera. In the fast-paced and ever-changing world of digital phototography, it's easy to get left behind on what makes and models are the best. And if you're pondering the idea of giving that special someone a snapper this Holiday season, this is where our camera and photography gift guide will come in handy.
Let's take a look at some of the best point-and-shoots and DSLRs money can buy.
Point-and-Shoots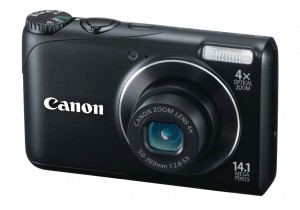 Shopping on a budget:
14.1 megapixel CCD sensor
4x optical zoom
720p at 30 fps HD video
Less than $90
The A2200 is the perfect camera that will take decent photos and decent HD video, yet isn't so expensive that you must baby it. If your special someone has clumsy hands, consider getting them this cheap, but still very decent shooter.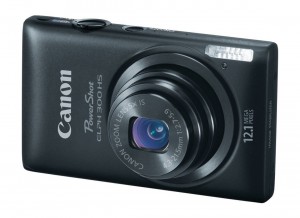 I can splurge just a little:
12.1 megapixel CMOS sensor
5x optical zoom
1080p at 30 fps Full HD video
$150-$160
If you're looking to get a little more out of your photos and videos, Canon's ELPH 300 HS is a very good option. On top of the already-mentioned specs above, the 300 HS has a wide 24mm lens, an 8.0fps burst mode and comes packing with a DIGIC 4 processor (the same one that's in the 1D Mark IV). Overall, it'll take really great photos and videos without overdoing it for the novice crowd.
16.1 megapixel CCD sensor
8x optical zoom
720p at 24 fps HD video
$150-$160
If you're looking for something with a little extra megapixelage and zoomage, you can't beat Panasonic's DMC-FH25. The 16.1 megapixel sensor is sure to impress and the 8x optical zoom is certainly nothing to scowl at. If you're wanting to negotiate between quality images and price, the DMC-FH25 is a safe bet.
Get Me The Best Point-and-Shoot You Got:
12.1 megapixel CMOS sensor
5x optical zoom
1080p at 30 fps Full HD video
$420-$470
From its face, it doesn't seem to be much different from the 300 HS mentioned earlier, but take a deeper look inside and you'll find full manual controls, ability to shoot in RAW, GPS capabilities and the new DIGIC 5 processor powering it all. If you have the cash and want to give your sweetheart the best compact camera around, this is it.
10.1 megapixel CCD sensor
3.8x optical zoom
720p at 30 fps HD video
$340-$360
If you're looking for a slightly cheaper alternative to the S100, then the LX5 just might suit your fancy. The specs are just slightly less impressive, but it still comes with full manual controls and all of the goodies that point-and-shoot photo-taking enthusiasts love, including its own mount for an external flash.
DSLRs
I'm Not Made of Money:
10.2 megapixel DX sensor
18-55 mm VR IS Lens
Six auto-focus settings
$450-$460
If your sweetheart is just starting out with photography and you just happen to not have a full wallet, you're in luck because the D3000 is a good starter camera for photo enthusiasts because of its great user-friendliness. For a DSLR like this under $500, you really can't go wrong.
12.2 megapixel CMOS sensor
720p at 30fps HD video
Live View
$470-$500
The Rebel T3 is also a good budget option if you prefer to go with the Canon brand. It has all the bells and whistles a budget DSLR should have and is topped off with 720p HD video capabilities, making it a great device for budget video-making hobbyists as well.
I Need A Little More Oomph:
18 megapixel CMOS sensor
8.0 fps continuous shooting
1080p at 30 fps and 720p at 60 fps HD video
$1,600
If you're looking for something with a little extra kick (okay, a lot more), the 7D boasts quite the spec sheet while keeping the price at a respectable level. It comes with a 28-135mm lens, although I personally suggest springing for the 18-135mm option for just a tad more. You'll thank me later.
Gimme Something I Can Really Use!
21.1 megapixel full-frame CMOS sensor
ISO sensitivity up to 25,600
1080p at 30 fps Full HD video
$2,800-$3,000
While there are DSLRs out there with better spec sheets and with more to come (EOS-1D X), the 5D Mark II is one of the few that strikes a good balance between resolution, quality and performance. It's definitely the camera to get for that special someone if you have the wallet for it.