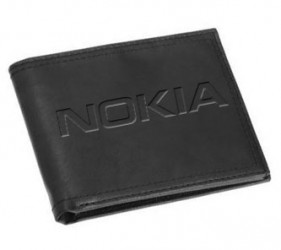 Nokia has alluded to a Near Field Communication (NFC) driven wallet app for a long time, but is it finally almost here? According to NFC Rumors, Nokia is in talks with JP Morgan to bring an NFC payment app to Windows Phones and possibly devices powered by Symbian, their home brew OS.
Nokia is still the reigning leader in the number of handsets they produce each year, and this could provide much-needed competition for Google's runaway train Android, which has been giving the Windows Phone an unceremonious ass-kicking in recent months.
Google Wallet, which has been released for public testing on the Sprint network and only with the Nexus S, has been met with positive reviews but is also being met with resistance, as payment with Wallet is contingent upon the presence of a MasterCard PayPass terminal. Nokia and Microsoft entering the fray may bring some clout to the idea of ubiquitous mobile payments and hasten the transition from traditional payment options.
So, if the rumor holds true, what does that mean for us? For starters, it gives credence to Google's idea of carrying your wallet in your phone by showing the public that companies will be competing for the space. This should allow the mobile payment niche to start maturing and gain consumer confidence. It also shows that Nokia and Microsoft are poised to make some big moves with Windows Phone 7 on Nokia hardware.
A lot is unclear about this deal, like whether Nokia will be producing the software or simply facilitating it with hardware. Supposedly, we'll be finding out soon, as the deal is with JP Morgan is nearly complete.