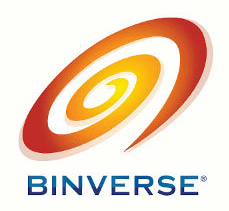 If you have no idea what Usenet is, put simply, it's a great service for finding and downloading digital content. It's a lot like BitTorrent, with a few major differences: Usenet does not rely on "peers," but rather central servers that the files are kept on (similar to 4Shared or FilesTube). However, instead of a direct download, you first download the .NZB file (Usenet's equivalent to a .torrent file) and then start downloading the actual content.
When you first get started with Usenet, you have to pick a Usenet service provider, a desktop download client and a place to search for and download .NZB files. All are different entities that you may or may not have to pay monthly fees for separately. However, Binverse is an all-in-one solution to Usenet, which means there's no separate software that you have to install and there's a search engine built right in. There are no .NZB files to mess with. You simply search for a file and click download.
So, if you happen to be new to the Usenet scene (like myself), Binverse makes it surprisingly simple to ease your way into it.
Binverse offers a three-day trial to their service. Afterward, you can get a Premium account for $29.98/month or pay for six months in advance for $16.65/month. You get unlimited downloads with no speed cap and SSL encryption included. While Binverse is a tad-bit more expensive than other quality Usenet providers, the all-in-one package that you get is certainly hard to beat.
Bonus Giveaway! Binverse was gracious enough to throw two invites at us to give away to our awesome readers!
Giveaway: How to Enter
Nobody likes a complicated giveaway, so to enter the contest, simply post a comment below. Just make sure to use a valid account, whether it be through your email address or your Twitter or Facebook account – we'll need to contact you if you're selected.
Entry will close at 11:59 PM EST on Sunday, November 13th. Good luck!
Congratulations to Mark A. and Wprobins who were chosen in this giveaway!