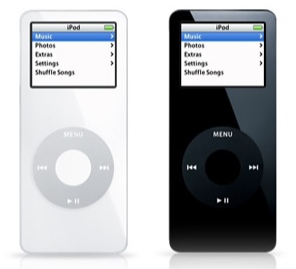 Apple has been getting its fair share of bad press lately. With battery issues plaguing the iPhone 4S and the iOS 5.01 update making things even worse, this latest problem just adds to the drama. On the Support section of their website, Apple states that "in very rare cases, the battery in the iPod nano (1st generation) may overheat and pose a safety risk." That can't be good.
The recall affects all 1st generation iPod Nanos sold between September 2005 and December 2006. It seems to be an issue with whoever manufactured the batteries though, not Apple's fault entirely (though they could have caught the problem sooner). It's just one more blow to the brand.
On the bright side, if you've got an unused, silver-backed Nano in some old drawer you may just be able to get your hands on a brand new one for free. That's got to be good for something, right? I mean, in all honesty, you've got to give a company credit where credit is due. It's pretty amazing that Apple admitted there is a problem with the iPod Nano's batteries, especially 5-6 years later. Seems to me that not many companies would do the same thing. So I am giving an Apple an A+ for putting their customer's safety before their public image, even when they aren't looking too hot right now.
You can check whether or not your old iPod Nano is effected by following this link to Apple Support. Good luck! You deserve a new Nano if you've held onto your old one for this long.