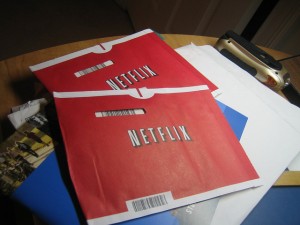 Remember a few weeks ago when Netflix decided to split its instant streaming and DVD-by-mail services into two separate entities and introduced Qwikster? A lot of people were pretty peeved, to say the least, and it looks like Netflix has finally received the message.
Basically, Netflix was going to move the DVD-by-mail service into a whole separate operation and call it Qwikster, meaning customers would now have two accounts and two queues to manage. This was shortly after Netflix hiked up the price of their service from $9.99 per month for one plan to $15.98 per month. After an upheaval from its customers, the company decided to pull a 180 and scrap the plans it had for the two separate operations.
Netflix CEO Reed Hastings had this to say about the matter:
"It is clear that for many of our members two websites would make things more difficult, so we are going to keep Netflix as one place to go for streaming and DVDs. This means no change: one website, one account, one password… in other words, no Qwikster."
While it might seem that Netflix gave into the angry customers by backpedaling, the company said that it expected to lose around one million customers if they continued with the plans and their stock price would have dropped significantly. It's probably a good call on Netflix's part that they decided to call it quits with Qwikster, since their stock has risen almost 7% since the announcement.
Hastings said that, business-wise, the DVD division of Netflix would still be separate from its instant-streaming, but customers will not see any difference. Their DVD division will be moving to new offices nearby in San José, CA.
While customers are glad that Netflix will stay Netflix, it has to be said that this whole ordeal will most likely go down in the books as another one of those ridiculous technology blunders.
Image Credit: Mychal Stanley