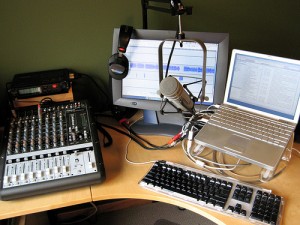 Podcasting is a fun and increasingly popular form of online entertainment that has seen steady gains in the number of viewers in recent years. Companies like TWiT and Revision 3, homes of Leo LaPorte and Kevin Rose of Tech TV fame, have shown that fully web-hosted television is a viable business model. Interestingly, many of the most popular podcasts are nothing more than a few people at a desk, a microphone, and an engaging topic of conversation. The simplicity and low start-up costs are intriguing, aren't they?
After a few beers, a lot of people think to themselves "I have things to say! I should start a podcast!" OK, so maybe that isn't the typical point of entry for most podcasters, but that's exactly how it went for me as my friend Devon and I decided to start a beer-centric audio podcast a couple months ago. We wanted to start something long-lasting and of sufficient quality that we'd be able to keep the poor listeners that became ensnared in our drunken diatribes.
We decided that quality sound requires quality equipment — we were right! Fortunately, quality equipment for an audio podcast won't knock you back more than a few hundred bucks if you're smart about it. Here's what you'll need:
1. Computer
It doesn't need to be special, but the better your soundcard, the better off you'll be. I use an old, beat up Lenovo Thinkpad that I've used for years. I am assuming that you already have a desktop or notebook PC, so I'm not including this in our equipment costs. No need for something special, but if you need to replace that haggard and terrible soundcard in your e-Machine, no worries. Even a high-end audio card (SoundBlaster for instance) won't run more than $30 or so.
2. Microphone(s)
This is probably your most important decision and deserves careful consideration. If your podcast is audio-only, you can use a high-quality USB gaming headset (~$100) though I wouldn't recommend it. If you're serious about your audio, invest in a real microphone, either USB or analog.
If your podcast includes multiple hosts, it's wise to have a microphone for each person. Here's where it gets a little tricky. Computers typically can only support a single USB microphone at a time. I say typically, but I've never heard evidence to the contrary. If the podcast is just you speaking, no problem, pick up a Blue Yeti USB condensor microphone (~$100 used). The Blue Yeti USB is rugged, picks up great sound, and easily plugs into any USB port.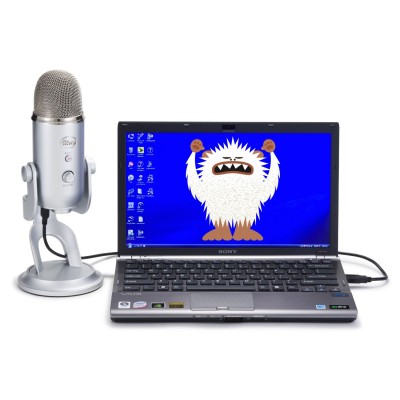 If your podcast will have multiple hosts, your best bet is to get an analog microphone like the Rode Procaster (~$150 used). These microphones are often used by professional podcasters and have a 10-year warranty. I own two, and the sound is impressive, especially with the built-in pop filter. Definitely a good investment. Now, you may be wondering how two or more analog mics can interface with your computer — read on.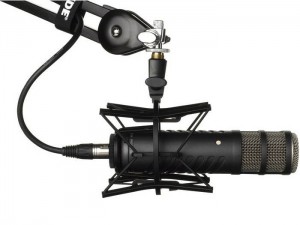 3. USB Mixer (optional)
Mixers are a good idea if you want to keep a close eye on your sound levels or if you want to use multiple microphones in your podcast. A good mixer will allow you to plug-in 2-4 (or more) microphones and adjust the gain for each, as well as accommodate an array of post effects (such as a delay) if you decide to go that route. You can do a lot with a good USB mixer, which will compile your microphone inputs to a single stream for delivery to your computer, so hold onto that manual! A good used USB mixer, such as the PV6 USB, will run about $80 used.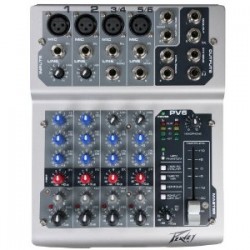 4. Software
You can do raw, unedited recordings of your podcast, but I reeeeally hope you consider some mild post-recording edits. Basic audio editors will let you clean up noise, add transitions to your show, and even a bit of cut/paste if necessary. There are a lot of options out there, but you probably won't need anything more sophisticated than Audacity, a free and open-source editor that is pleasantly easy to use. Don't worry, no PhD in audio manipulation required.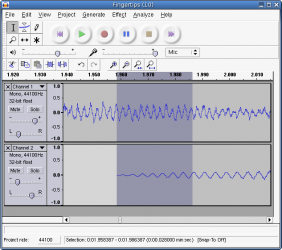 Bear in mind that most good audio equipment is durable, so don't be afraid to head to Ebay and get something used. In fact, buy it all used if you can, because you won't notice a difference. Just make sure the equipment is still covered by the warranty and you'll be golden. For less than $300 you should be ready to record with the same quality as the big shot professionals.
Remember that good equipment will only take you so far — you still need to have an interesting show. But hey, solid audio is the cherry on top of a good production. Good luck, future podcaster.