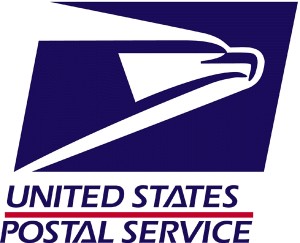 It's one of those situations where it only takes a matter of time, and that time is right around the corner for the United States Postal Service (USPS), which according to Postmaster General Patrick Donahoe, is on the verge of bankruptcy and will most likely default if Congress doesn't step in and help out. It's all mostly thanks to our migration to email and the Internet for sending things to our loved ones and peers. Anything to save 44 cents, right?
According to the New York Times, the USPS doesn't have the funds to make a $5.5 billion payment that's due at the end of this month. If they don't get the funds, it's very possible that the USPS could shut down in the coming winter months, a time when mailing gifts and holiday cards is always at an all-time high.
Thomas R. Carper, chairman of the Senate subcommittee that oversees the USPS, says that "the situation is dire. If we do nothing, if we don't react in a smart, appropriate way, the postal service could literally close later this year. That's not the kind of development we need to inject into a weak, uneven economic recovery."
Around 167 billion pieces of snail mail will flow through the USPS this year, which sounds like an insanely large and healthy number, but that's down 22 percent from five years ago. During that time, they have recorded around $20 billion in losses, mostly because they're legally required to provide universal delivery to around 150 million homes and addresses.
Donahoe says that he wants to cut costs by closing around 300 sorting facilities, bringing the total down to 200, and reduce the workforce by 120,000 employees within four years. Donahoe is also pushing to eliminate Saturday mail delivery and closing up to 3,700 post offices.
Even though we send email and make online payments to various things, we still desperately need the USPS. We sadly can't send goods and products over the Internet, and while there will still be UPS, FedEx and DHL, those services can't match the USPS's cheaper package rates.