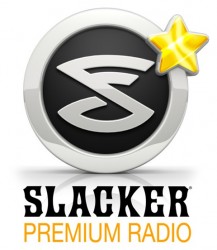 Only a few years ago, I couldn't see an end to the music piracy/RIAA debacle. It would go something like this: A new music sharing application would emerge, it would be promptly used for illegal activities, and then the RIAA would roll in and hand out lawsuits which usually ended in the service being shut down (or being shut down then having their pants sued off).
Now I sit here in the glorious future, and legal music services are everywhere. To make things even better: we're giving away three 3-month subscriptions to Slacker Premium Radio!
Slacker isn't exactly new of course – the streaming radio service has built a very positive reputation since its inception in 2007. You can access the service on iPhone, iPad, Android, Palm, Windows Phone 7, BlackBerry, and many other devices.
In addition to the features provided by their standard streaming service, Slacker Premium offers:
No advertisements
Unlimited song skips
On-demand access, giving you full control over the Slacker library. If you want to hear a specific song or artist, just select it from the library and play.
Custom playlist creation
Play music without an internet connection: Slacker will store up to 1,000 songs on your mobile device so you'll always have your music, even if your data connection gives out.
How to Enter
Nobody likes a complicated giveaway, so to enter the contest simply post a comment below. Just make sure to use a valid account, whether it be email, Twitter, Facebook – we'll need to contact you if you're selected.
Entry will close at 10:00 PM Saturday, September 3rd. Good luck!