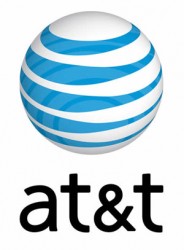 If you're one of the veteran AT&T users that have been grandfathered into an unlimited data plan and are set to stream all-you-can-play TV shows, movies, and music from your smartphone, be prepared to have your data speed throttled if you make it into the top 5% list of AT&T's heaviest unlimited data users come October 1st.
However, AT&T will be kind enough to give you multiple warnings and a grace period before they start throttling you down, and they will also restore you back to full speed once your next billing cycle starts.
So what would it take to get you in the top 5% of AT&T's heaviest unlimited data users? Well, AT&T claims that 98% of their data customers don't use more than 2GB, so it's safe to assume that if you use any more than that, be careful.
AT&T hasn't spoken yet on exactly how much they're going to throttle speeds by, but we do know that T-Mobile, which is currently in a merger deal with AT&T, throttle their heavy data users down to EDGE speeds, so it's possible we could see the same from Big Blue.