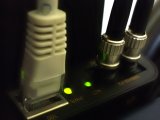 Ever come across a file that you can't open? You know what I mean — an archive with the extension .rar or an Apple Numbers spreadsheet. We've all run into that situation before. And still do. Some of us more regularly than others, and yes, it can be frustrating.
Instead of running around trying to find desktop software, why not turn to the Web?
There are some very strong file conversion services available. Most of them are free, and they handle a number of file formats.  Unless you're working with an ancient or obscure format, chances are these services will get the job done.
Zamzar
Zamzar converts it all — documents, images, videos, ebooks, archives, and even computer-aided design files. You can find a full list of the formats that Zamzar handles here.
It's a powerful service, but also easy to use. How easy? Just go to the Zamzar site. Once there, you follow four steps.
First, click the Choose File button and in the window that opens, and find the file on your computer that you want to convert. That file can be a maximum of 100 MB.
Next, select the format that you want to convert the file to. The list of formats changes depending on the type of file that you're converting. So, if you've uploaded a PowerPoint file, you won't find an option to convert it to an OpenOffice.org Calc spreadsheet.
After that, enter your email address in the field on the page. You'll be sent a link to the converted file.

Finally, click the Convert button. Depending on how large your file is, the conversion can take a few minutes or up to an hour. When it's done, click the link in the notification email that Zamzar sends.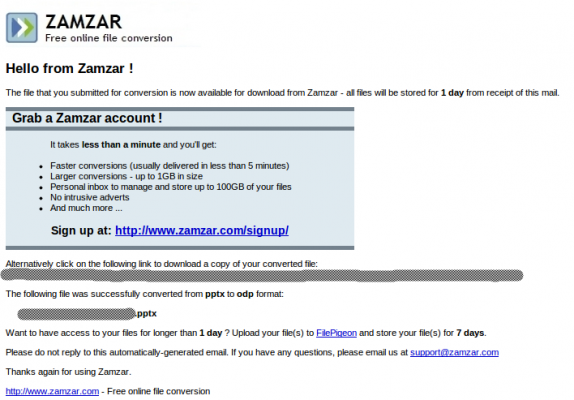 You have one day to download it before the files are deleted off the Zamzar server. If you want to keep the files available for longer, or want more features, you can sign up for a paid account.
Media Converter
Media Converter focuses on multimedia content — Web video, audio, and desktop video. You can point Media Converter to a URL or upload a file from your computer.
Like Zamzar, it's easy to use. Media Converter uses a wizard which walks you through the conversion. Just go to the site and click either enter a link, upload a file, or browse Youtube. Depending on what you click, you'll be asked for one of the following:
A URL
The file to upload from your computer
A word or phrase to search for on YouTube
After Media Converter finds what you want to convert, you can choose the kind of file that you want to output. You can also tell Media Converter that you want to set advanced options. The advanced options let you specify things like an audio or video codec, a bit rate, and the like.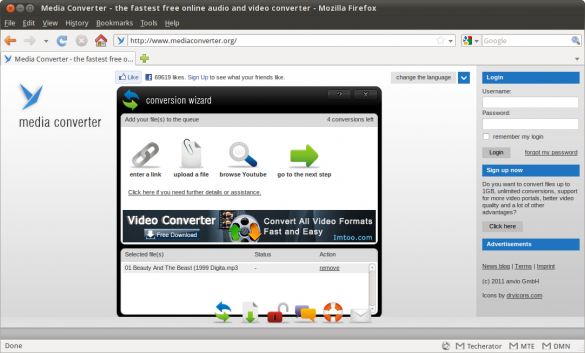 When you're ready to do the deed, click Start.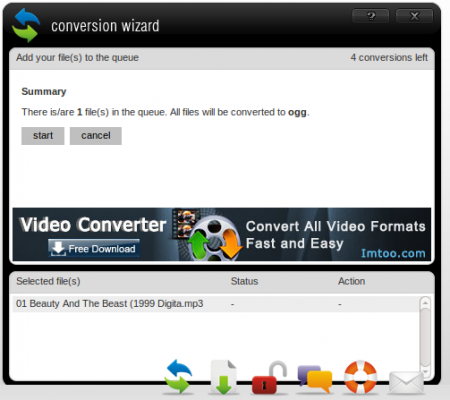 The conversion takes anywhere from a minute and up. Once the conversion is done, just click the link on the Media Converter page to download the file.
You're allowed five conversions a day. If you want more, and  have access to more features, Media Converter also has paid plans. On top of that, there's a Firefox extension available.
Final Thoughts
If you need to quickly and easily convert files, then Zamzar and Media Converter are great options. They're fast and easy to use. And they're convenient.
Photo credit: stocker