What could possibly be better than buying a single high quality puzzle game for just $0.99? If you answered, "two high quality puzzle games for just $0.99," you are in luck. However, there is a small catch.
The good folks over at MacHeist have partnered with iOS developer tap tap tap to bring us The Heist. At first glance it appears to be your average puzzle game (which, let's be honest, are a dime a dozen in the App Store), but lurking just under the surface is something more. If you manage to slog your way through enough puzzles, you can unlock a code to download another game, available for free on PC and Mac.
Thankfully, The Heist itself is a decent enough puzzle game that unlocking enough puzzles to get the free game isn't a chore. In the game you'll be playing through variations of four standard puzzle types.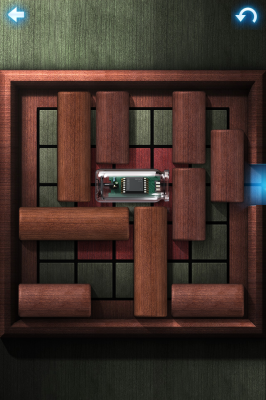 First up is your standard block slider puzzle. Here the goal is to move the wooden blocks in such a way that the contraption in the middle is able to exit through the little hatch on the right side of the screen.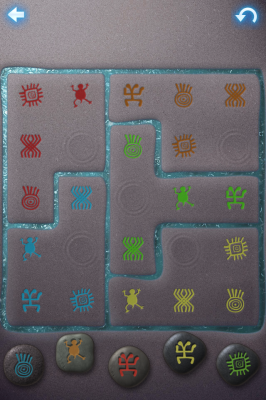 Next up is an interesting take on Sudoku. Instead of numbers you're given hieroglyph-like pictures to put on the playing board. Only one of each hieroglyph may be in a single row or column, and each hieroglyph must be grouped with others of the same color.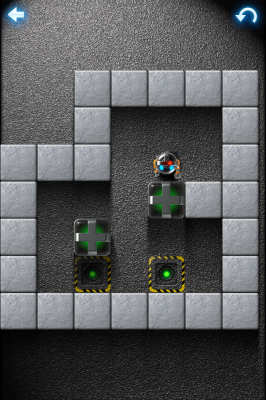 Third you'll find my personal favorite of the bunch, a sokoban-style sliding block puzzle. The goal here is to move a series of blocks onto an equal number of 'final' squares. The catch is that you're only able to move the blocks by pushing them from behind. Pulling from the front isn't allowed.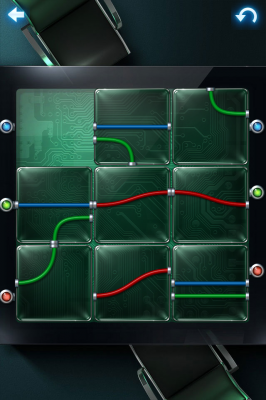 Up last is another sliding block puzzle you'll probably recognize from your youth. You're presented with a square grid with one of the interior squares missing. By manipulating the interior squares you need to connect the circles on the edge using wires of the same color as the circles.
As you continue to beat puzzles, more puzzles of increasing difficulty get unlocked. The puzzles near the end can get fiendishly difficult, but thankfully you don't have to beat them all to unlock the second game (which is a very good thing, because I'm absolutely awful at the last type of sliding block puzzle).
So what is the unlockable game? I won't spoil it for you, but I will say that it's worth more than the $0.99 you'll pay for The Heist, and it's available on Steam (which means you'll need a Steam account to redeem it).
The Heist can be downloaded from Apple's App Store.