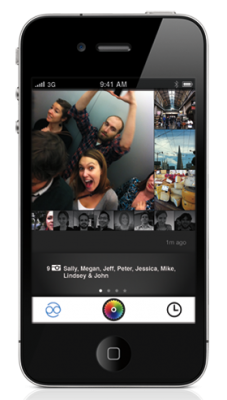 There has been an incredible amount of discussion about Color, a new – let me try to describe this – mobile-social-location-aware-photo-sharing app that recently brought in an eyebrow-raising $41 million of capital. Even venture capital group Sequoia Capital was surprised, saying:
"Not since Google have we seen this."
That statement definitely caught people's attention. Sequoia invested around $25 million of the $41 million that Color received, which is about double the amount they invested in Google.
I'm no venture capital expert, so I'll leave that discussion to the folks at TechCrunch and BusinessInsider, but  BusinessInsider did post a particularly interesting article about what we haven't understood about the $41 million investment.
What I can discuss are technical limitations of new products, specifically the one very large obstacle I think Color might encounter – GPS.
Before I explain why, I need to explain the way Color works. Basically, you take pictures with your GPS-enabled mobile phone. Anybody within 100 feet of that picture's location can see the picture, and it will automatically group pictures together within that 100-foot radius. This means that if you were at a concert, everyone taking pictures there would form a dynamic ad hoc social network, which does sound pretty cool.
Here's the problem: if you've ever tried using GPS indoors, you know how inconsistent it can be (if it even works at all). When checking into a venue using Foursquare, I usually try to do it before entering the building because I can't usually get a good GPS signal inside. Same goes for navigation – I'll save the address and fire up Google Navigation once I have a clear view of the sky.
Since Color's entire usage scenario revolves around a self-generated, location-based network, it all goes out the window when its users can't get a decent GPS signal. Sure, it'll work fine at outdoor football games or in a park, but what about restaurants, house parties, indoor concerts, indoor sporting events… you get my point. This may be less of an issue in warmer climates where more venues are roofless, but up here in the northern part of the country I can see this being a massive frustration.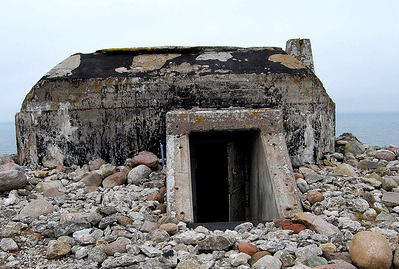 After doing some research, I've found some vague information that the Color might be able to use things like ambient background noise and light to help identify groups of people, and, of course, there are always less-accurate geolocation methods like cell tower triangulation and WiFi-based location. These methods will never be as accurate as GPS though, and for an app like Color, that could be the difference between enthusiastic adoption or frustrated abandonment.
Image credit: Camilla Carlström