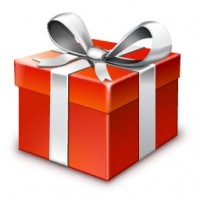 Getting the right present for a special person can be a real challenge, and finding the perfect gift for President and CEO of Adobe Systems Incorporated Shantanu Narayen is no exception.  This holiday season, let's give back to Adobe what they have so generously given to us – unnecessary icons all over our desktops.
(In case you're new to computers, Adobe is notorious for installing icons on your desktop for software like Reader every time you update the software – even if you had previously deleted the shortcut.)
Thanks to Bret Shiers for this image.