Despite frequent privacy concerns, the tremendous amount of data stored in Facebook actually has a lot of positive uses.  One of those is utilized in Facebook's newest feature, Friendship Pages.
If you've been on Facebook for awhile, you've unknowingly built intricate digital relationships with your friends on the social network.  Friendship Pages lets you visualize those connections to your friends by combining all of your interactions in one place.
Accessing Friendship Pages
This feature was announced a few weeks ago and has been gradually rolling out to all users.  To see if you have it, check out any wall posts on your Profile page.  Under a post, you might see the link See Friendship.

If you can't find the Friendship Page you're looking for, there's a pretty easy trick to access the page for two people.  Simply identify the username or Facebook ID for each person (you can find this by visiting their Profile page and looking at the URL, it will either include a user name or the string id=NUMBERS, where NUMBERS is their unique ID).  You can then put it into the following URL:
http://www.facebook.com/<FRIEND1>?and=<FRIEND2>
So for my imaginary friend Mike Jones, whose username is mikejones11010 and my other buddy Jerry Seinfeld, Facebook ID# 57137347121, the Friendship Page URL would be:
http://www.facebook.com/mikejones11010?and=57137347121
If my second buddy had the username potatolover68, the URL would be:
http://www.facebook.com/mikejones11010?and=potatolover68
Not too complicated, right?  Once you've reached a Friendship Page, you can easily search for other relationships using the built-in Browse Friendships feature at the top right.  These fields will also display a list of your friends as you search.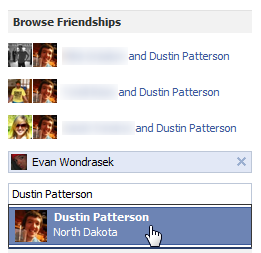 I can only assume that access to Friendship Pages will be simplified in the future.  And if it already is, let me know in the comments!
Friendship Page Features
Now that you've figured out how to access Friendship Pages, it's time to take a trip down memory lane.  Friendship Pages work best for people you've had longstanding, interactive relationships with on Facebook, but it can still show you some connections you weren't aware of with others.
Friendship Details
First off, you'll see details about your relationship to the person at the top of the page.  By default, it will display how long you've been friends on Facebook and the networks you share, but if you're in a Facebook relationship with that person or have a sibling it will include more unique information.  Friendship Pages will also let you know if you're living in the same city.

The Friendship Page will also include a picture of you and your buddy as the "profile picture".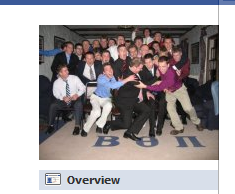 A list of mutual friendships will be listed beneath the profile picture.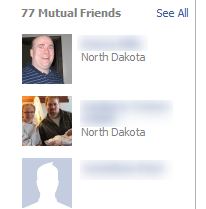 Mutual Wall Posts, Photos, Events, and More
In the main section of Friendship Pages, you'll see the posts you've written on each other's walls.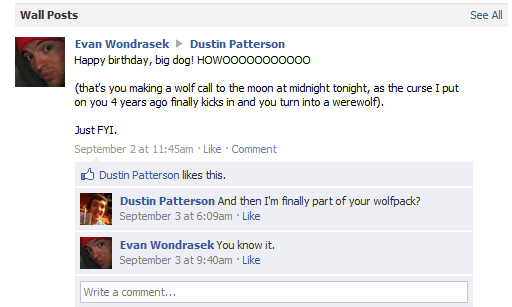 Below that, you'll see any photos that both of you are tagged in, as well as any events you attended together.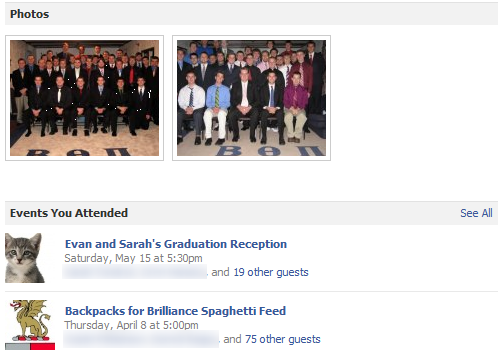 And finally, you'll see comments you've posted on each other's shared items and things you both like on Facebook.

Conclusion
When I first heard about Friendship Pages, I was really excited because I've always known something like this could be done, I was just surprised it hadn't been done yet.  Back when Facebook was just starting to explode in popularity in 2004 and 2005, Mark Zuckerberg would mention how his goal was to visualize friendships and relationships.  It took more than 5 years, but we're finally at the point where we can start appreciating all the intricate data stored in Facebook.
And what exactly is that data?  It's our real life friendships, and being able to see it in one place is a pretty cool thing.
Image courtesy:
Scarleth White