If you're in the United States, today is election day.  Whether you're excited to cast your vote, or relieved the political television ads will be over, you can use Google to show you the closest voting location.
To find voting locations, search Google for where to vote and enter your location in the Find your polling place and voting information box that appears in your search results.  You can also access the voting information page directly, without a Google search.

If the information is available, Google Maps will show you the closest voting location in you area.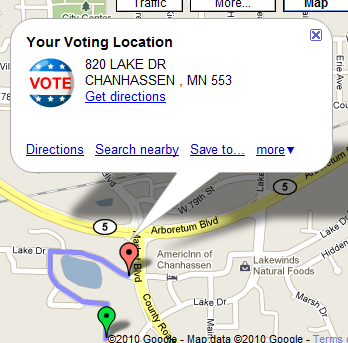 The sidebar contains a list of useful voter information, including a the candidates for your state and/or city.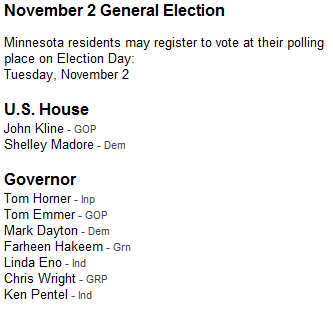 So get out there and vote – or don't – the power is yours!