Hey Googlers, if Instant Search wasn't enough for you, Google has been rolling out a new feature called Instant Previews.  Instant Previews show you a visual preview of your search results, and let you quickly locate the information you wanted.
Instant Previews isn't turned on by default yet, but you can try it for yourself here.  After clicking the blue Try It Now button, search for something on Google.  You'll now see small magnifying glass icons next to search results.

Clicking the magnifying glass will instantly pull up an image of the site.  Once you've opened an Instant Preview, you can simply hover your mouse over other links to display their preview, which is a great way to compare websites.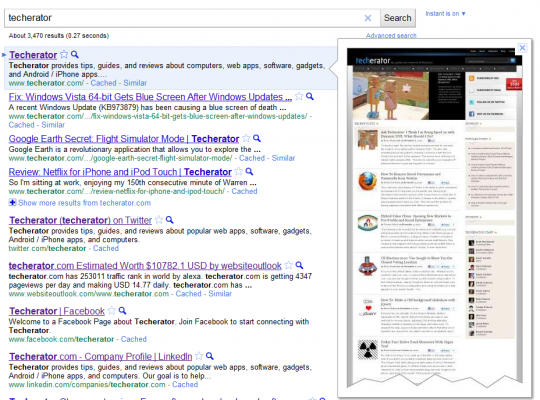 To help you find exactly what you're looking for on a page, Instant Previews will automatically highlight relevant information to your search term in the preview window.  Check out the image below from when I searched for kettle potato chip recipes.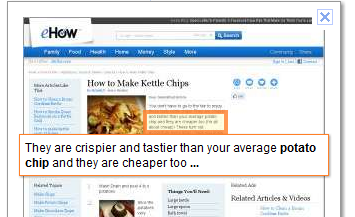 If you enjoyed this article, make sure to check out the rest of our tips and guides about Google!