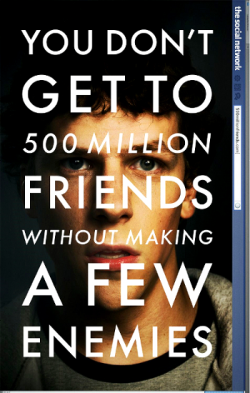 Prepare to be impressed: Facebook is rolling out some great new features that will help protect your account from unauthorized access.  They might not have the whole information privacy thing figured out yet, but they are definitely taking the right steps when it comes to keeping your account safe.
Generate Temporary Random Passwords via SMS
First up is the ability to generate a temporary, random password that you can use if you don't feel safe using your regular password.  If you want to access Facebook at an insecure public area like an airport or library, you can text the message otp (this stands for "one time password") to 32665 (or FBOOK).  You'll instantly receive a reply from Facebook with a temporary password that will only work for 20 minutes, so even if somebody finds the temporary password it would be completely useless.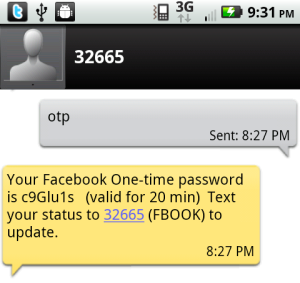 To use the the temporary random password feature, you'll need to have a mobile phone associated with your account.  This feature is being rolled out gradually to Facebook users throughout the next few weeks (but it worked for me today, hooray!).
Remotely Log Out of Facebook
Just about every time I see a horrifying status on one of my friends' Facebook profiles, it's because they didn't log out of their account after leaving someone's house or left their computer unattended. I previously showed you how you can get alerts if somebody accesses your Facebook account, but that only helps if an unauthorized user logs into your account and won't be helpful if you left your account wide open on your own computer.

If you think you left your account open somewhere, you can go to your Account Settings and click Account Security to see any Facebook sessions that are currently open.  This will show any computers currently accessing your account, their approximate location, how they're accessing the account (browser, operating system, or device type), and will give you the option to terminate the session with "end activity".
These new features are a great way to protect your Facebook account.  Even though your Facebook account might not seem like something that needs protecting, don't forget that an intruder can get access to your friends, private messages, and a lot of personal information if they get into your account.
If you enjoyed this article, be sure to check out the rest of our articles about Facebook and social networks.
Image courtesy: Spencer E Holtaway