If your job involves a lot of work in front of a computer, chances are that you don't get outdoors throughout your work day.  You enter the office in the morning and it's sunny, but when you leave it's windy and snowing (which isn't uncommon in my part of the world).  Even worse is if your computer isn't located near a window, making it pretty much impossible to keep updated on the weather conditions outside.  But just because you're in-front of a computer doesn't mean that you can't keep updated on the weather.
Forecastfox Weather is a great add-on for Firefox that can provide you with local weather information from AccuWeather.com right in your browser window.
Installing and Enabling Forecastfox
Step 1: Start by downloading and installing the add-on.  Restart Firefox when prompted to.
Step 2: Once Firefox has restarted, you'll be directed to a new tab to configure Forecastfox for the first time.  If you don't receive the settings tab, navigate to Tools > Add-ons > Extensions to open the settings tab.
Step 3: Customize your settings by entering your location, selecting your units, icons, and other options.
Using Forecastfox
Now that you have the add-on installed and enabled, take a look and see what it can do.  When you open Firefox you should notice some icons in your status bar.  What appears in the Forecastfox status bar is customized in the settings tab.  Hovering your mouse over the various icons provides you with a bit more weather information.

Hover over the green radar icon to see current radar information about your location.  The size of the radar image can be customized in the settings.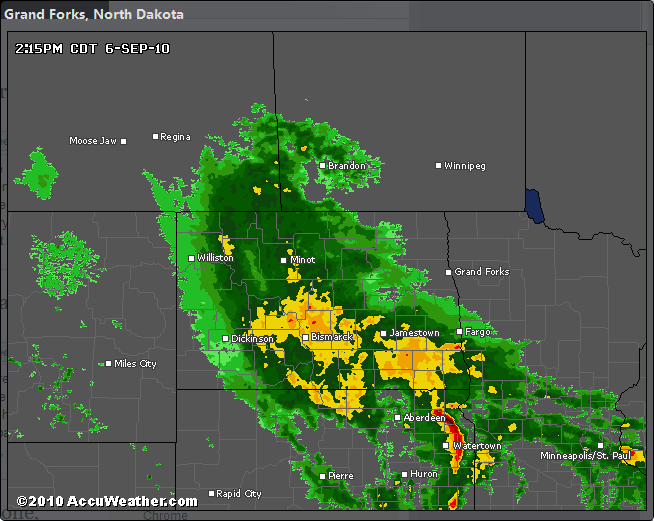 Hovering your mouse over the current day displays weather details for the remainder of the day.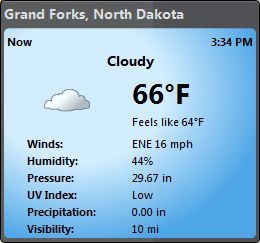 Hovering over a different day provides you with both daytime and overnight weather information.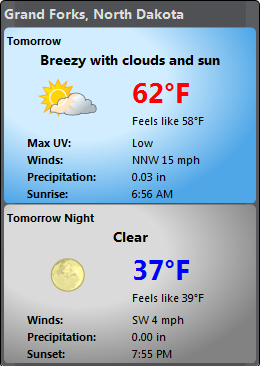 Forecastfox also allows provides you with severe weather alerts, custom icon selection, and the ability to move the weather information from the status bar to a toolbar.
You can also set Forecastfox up to pull information for multiple locations, which it can switch between every few minutes.
With the detailed information that Forecastfox provides, I no longer need to visit other weather sites for current information.  Give Forecastfox a try and let us know your thoughts in the comments below!