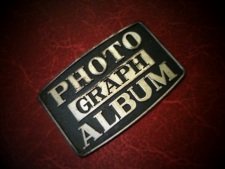 Picasa is a free application from Google that lets you easily edit and manage your entire photo collection.  Picasa offers many useful features like geotagging, web albums, and powerful-yet-simple photo editing (I love the "I'm Feeling Lucky" button).
One problem with large photo collections is that it can become extremely difficult to find pictures of specific people.  If I wanted to dig up a picture of one of my college buddies, I'd have to spend quite a bit of time skimming through photos, hoping the correct one pops up.  But with Picasa, you can use the fantastic Face Detection feature to tag your friends.
Face Detection works similar to Facebook's photo tagging feature, except Picasa will automatically show you a list of unnamed faces for you to tag.  Once you've given them a name, you can easily find that person again in the future.
Picasa will automatically scan your photo library for your friends' faces.  To start tagging pictures, click the Unnamed entry under the People section (this will say Scanning if it's still identifying faces).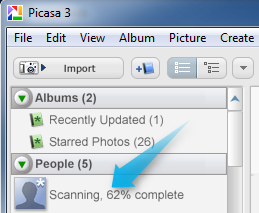 The Unnamed People album will contain a huge list of faces.  If you know the person, simply type their name into the Add a name box and press enter.  You will then be able to create a contact for that person (which can be reused whenever tagging photos).  If you don't know the person, simply click the X to ignore them.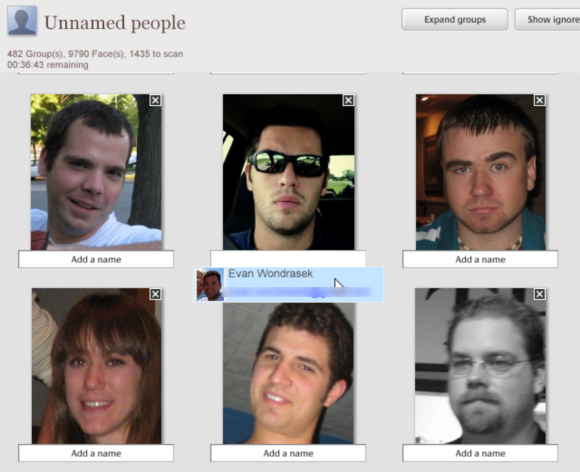 After you've tagged a few pictures, Picasa will begin suggesting photo tags for you.  Look for the orange question mark (?) next to a person's name, then you can click the green checkbox if the tag is correct or the red X if it is incorrect.  I must have an easily-guessable face, because Picasa guessed me correctly in every picture.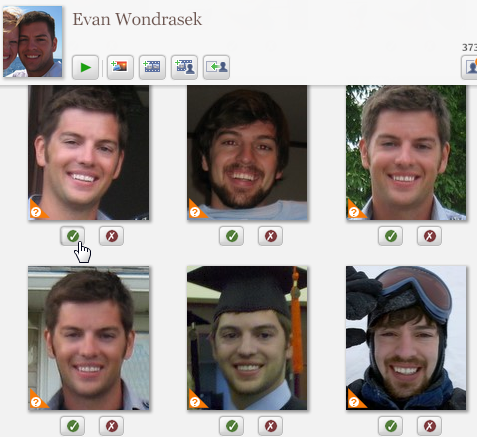 The more photos you tag, the better Picasa gets at guessing faces.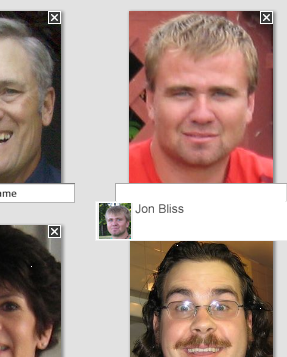 After your pictures are tagged, you can use the buttons under the tagged person's name to create slideshows and movies from their pictures.  The recently-released Picasa 3.8 includes a new feature called "Face Movies" which makes a slideshow that revolves around a single person's face.  If you're making a video for a wedding or birthday, this would be a killer feature to utilize.
Now if only there was only a way to integrate tagged photos in Picasa with people on Facebook!  Picasa is a free download for Windows, Mac, and Linux.  [Download Picasa]
Image credit:
Joe Ninety