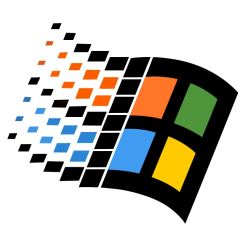 Windows XP, our beloved operating system of the last decade and a savior from previous operating systems such as Windows 2000 and ME, will no longer be supported by Microsoft on July 13th, 2010.  This doesn't mean that your computer will suddenly stop working that day or you'll immediately be swarmed by viruses, but it does mean Microsoft will no longer be testing SP2 for vulnerabilities or releasing patches or updates.
What does this mean, exactly?  Well, if a major security flaw is discovered in Windows XP SP2 and a virus is released to exploit it, you'll no longer have a nagging critical update in your task bar telling you to update your OS.
If you're already using Windows Vista or Windows 7, you don't have to worry.  But if you're part of the surprisingly high 62% of computer users still using Windows XP, you should first check to see what Service Pack (SP) you have installed.  To do this, go to your Start menu, right click My Computer, and select Properties.  Your service pack will be listed under your operating system.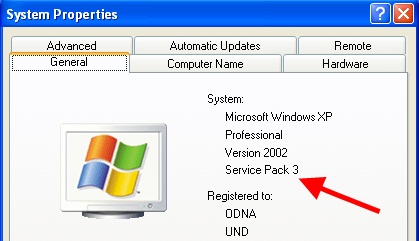 If you're using SP3, give yourself a high five and continue frolicking on the internet, there's nothing you need to do.  If you're running SP2, however, it's time to consider updating.  Soon.
Upgrading to Windows XP SP3 is easy and free.  Once you've installed SP3 you won't notice many changes from a usability standpoint, but now you'll have a more secure version of Windows XP with over 1,000 bug fixes.  To install Windows XP SP3, check out Microsoft's SP3 upgrade page or visit Windows Update.
Obviously, upgrading to SP3 isn't the best option because that too will expire eventually.  If your computer is capable of running Windows 7, I'd recommend upgrading to that instead and saving yourself some trouble in the long run.